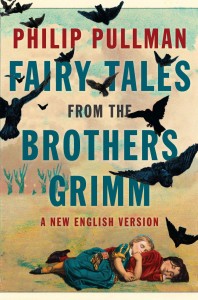 2012 marks the 200th anniversary of Grimm's Tales. For two centuries, the brothers' collection of fairy tales provided us with a sense of wonder while remarking on our humanity. You may have already seen the celebratory uptick in fairy tale-themed movies, television shows, and stories — but what's being published next is even better.
Acclaimed author Philip Pullman (His Dark Materials trilogy) has re-written fifty of these fairy tales for the modern age. His new book, titled Fairy Tales From The Brothers Grimm will debut on November 12, 2012. The British author has scheduled some appearances and readings related to the new tome; just check out the official website of Philip Pullman [1] for details.
To celebrate the new book, Pullman's publisher Viking Press [2], has put together a digital sampler of Pullman's stories that will be released on October 16th. Dubbed The Golden Key: And Other Fairy Tales from the Brothers Grimm, this trio of tales will provide an imaginative glimpse into the refreshed collection.
Interested? Watch the trailer below and listen to Pullman himself. You can also view the book trailer on YouTube! via this link [3]: