Posted on November 15, 2010 by mforbeck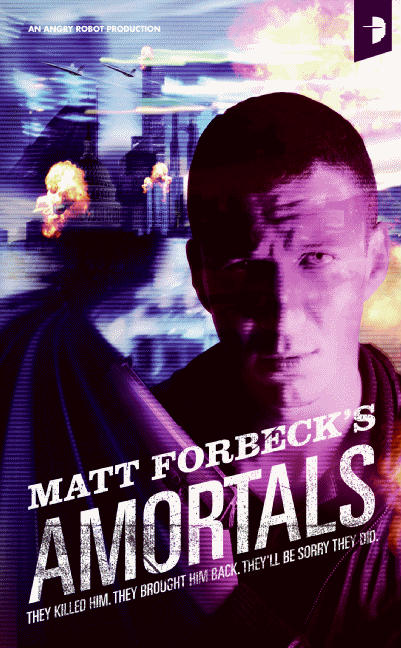 Today you die. Today you are reborn. Today you hunt the man who killed you.
It's Lee Child vs. Altered Carbon in a high-tech blast of tough-as-nails future thrills. Matt Forbeck arrives as the new king of high-concept – with a blockbuster action movie in a book. In the near future, scientists solve the problem of mortality by learning how to backup and restore a persons memories into a vat-bred clone. When Secret Service agent Ronan "Methusaleh" Dooley is brutally murdered, he's brought back from the dead yet again to hunt his killer, and in doing so uncover a terrible conspiracy.
Flames Rising is pleased to present a excerpt from this new novel by Matt Forbeck.
[...more]