Posted on January 20, 2010 by Flames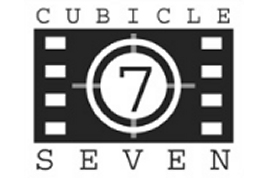 Cubicle 7 Entertainment and Sophisticated Games are proud to announce that they are jointly developing The One Ring: The Lord of the Rings Role-playing Game.
"We're tremendously excited about The One Ring," said Dominic McDowall-Thomas, Cubicle 7 Director. "Our aim is to give our audience an authentic Middle-earth gaming experience, one that really captures the feel of Tolkien's world."
The designer and lead writer of this project, Francesco Nepitello, is a games industry veteran, best known for the hugely successful and critically acclaimed War of the Ring strategy board game, which he designed with The One Ring co-designer Marco Maggi and Roberto di Meglio. A recipient of the International Gamers Award, War of the Ring is recognised by many 'Lord of the Rings' enthusiasts and hobby gamers alike as one of the most engaging recreations of the world-renowned fantasy saga by J.R.R. Tolkien. Francesco and Marco are the designers of other immersive board game titles like Marvel Super Heroes and Age of Conan, but started their game-designing careers creating Lex Arcana, the most successful and popular fantasy role-playing game published in Italy.
[...more]