Posted on July 20, 2019 by Monica Valentinelli
Heya, are you participating in CampNaNoWriMo? Got a novel in the works? Your own game? I put together a list of ten books to help! Every book in this list is on sale through July 31st as part of the massive Christmas in July sale at DriveThruFiction.com.
In no particular order, here's ten great non-fiction books to help your craft. I picked books that'd be great for genre authors and narrative designers. Check 'em out!
1. Biology for Fantasy Settings: When designing a fantasy setting, the biology of our home world can provide a wonderfully rich resource for generating a new world and the creatures inhabiting it. But a world creator should not forget the fantasy aspect, or feel restricted to using Earth's biosphere as an unyielding template, and otherwise excellent resources often suffer from just this flaw and apply real-world ecology to fantasy settings without providing any other options. Give your science fiction, fantasy, and horror settings a realistic feel by tapping into biology.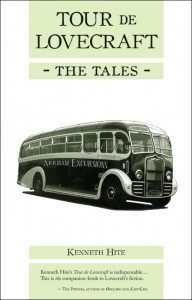 2. Tour de Lovecraft: A wide-ranging and friendly journey through H.P. Lovecraft's tales of cosmic terror and wonder, the Tour de Lovecraft is the ideal companion to the work of the twentieth century's greatest American horrorist. Lovecraft has influenced dozens of horror writers, filmmakers, and artists including Stephen King, Caitlin Keirnan, Guillermo del Toro, Mike Mignola, etc. If you're curious about Lovecraft but don't want to delve into the stories without a guide, the Tour de Lovecraft is a handy companion! Written by Kenneth Hite.
3. Writer Tools Generator Pack: A .NET program that offers several tools for writers including the Writing Exercise Generator, the Story Arc Generator, the Poem Generator, the Character Generator, the Setting Generator, a Motivator, and the graphics-based Visual Character Generator. Get stuck when writing? Use a generator as a launch pad to keep you writing. Details about system compatibility is available on the listing.
4. Actual Factual: Dracula, a Compendium of Vampires: Before Bram Stoker's Dracula, before Vlad the Impaler, the world lived in mortal fear of the undead rising from their graves to feed upon the living. In this book, vampirologist Theresa Bane reveals the actual, factual truth about these creatures from history, myth, and legend. Similar to the Element Encyclopedia series, if you want a deep dive on vampire myth, folklore, and legend, then pick up this book.
5. Alien Body Plans: Hexapods and Other Ecdysozoa: Alien bodies are often a source of terror and angst. When writing science fiction, leaning heavily on biology is a way to ground alien species in reality while making an alien species unique and not one of several tired tropes. This book shows you how to build alien bodies using insects like the velvet worm.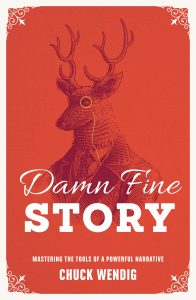 6. Damn Fine Story: Great storytelling is making readers care about your characters, the choices they make, and what happens to them. It's making your audience feel the tension and emotion of a situation right alongside your protagonist. And to tell a damn fine story, you need to understand why and how that caring happens. Written by Chuck Wendig, this book shows you how to make the reader care about your characters using pop culture references.
7. Genre Structure Volume 1: Horror: This book helps you to develop and tell frightful tales of dread and darkness. Written for writers and roleplayers, with clear step-by-step instructions, you can determine which horror genre elements you wish to include in your story, work with a variety of plots, structure a scary beginning, middle, and end, and learn how to deconstruct existing stories. A sampling of short horror stories is provided. If you dig this deep dive into genre, check out Genre Structure Volume 2: Science Fiction.
8. HowDunit The Book of Poisons: This thorough guide catalogs the classic poisons, household poisons, poisonous animals and plants, poisons used in wars, and more. With information on toxicity, reaction time, effects and symptoms, and antidotes and treatments, writers will have a ton of information to weave the use of poisons in their plots. Also useful is the HowDunIt Book of Police Procedure and Investigation to help flesh out the details of any investigation that follows.
9. Jester David's How-To Guide to Fantasy Worldbuilding: Over its eighteen chapters, this book walks you through the steps needed to create a fantasy world for your roleplaying game, from the initial brainstorming to the niggling details. Included is advice on geology & climate, culture & religion, and kingdom building & city planning. Each chapter ends with an example, demonstrating the advice of that chapter at work.
10. The Art of War for Writers: Successfully starting and finishing a publishable novel is often like fighting a series of battles. You not only have to work hard to shape memorable characters, develop gripping plots, and craft dazzling dialogue, but you also have to fight against self-doubts and fears. And then there's the challenge of learning to navigate the ever-changing publishing industry. You'll find tactics and strategies for idea generation and development, character building, plotting, drafting, querying and submitting, dealing with rejection, coping with unrealistic expectations, and much more. Written by best-selling novelist James Scott Bell.
Tags | drivethrufiction, writing, writing advice