Posted on May 26, 2011 by Flames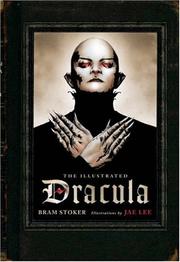 To celebrate the 114th anniversary of the publication of Dracula, we here at FlamesRising.com would like to recommend your day is filled with blood and fangs. Over the years, we've offered reviews, interviews and recommendations of several vampire-related stories, comics and games. Today, we'd like to share with you a couple of new recommendations as well as a few from our archives either directly inspired by or based upon Dracula himself.
For starters, Top Cow has a comics series called Impaler, which is a re-imagining of the vampire tale. If non-fiction is more your thing, we recommend checking out Actual Factual: Dracula, which is a great resource for anyone who needs a compendium of reference material on the topic.
For scary, mood-setting tunes, check out Transylvania from Nox Arcana. The entire collection is themed around Dracula and will inspire — or haunt — you. Last but not least, if games are more your thing, turn Rites of the Dragon from White Wolf for Vampire: the Requiem. This game supplement focus on the Ordo Dracul, which is based on none other than Dracula himself.
If you want something with a little more teeth, then check out these articles from the Flames Rising archives or pop on over to Crackle.com and read Love, Blood and Fangs: Bram Stoker's Dracula about the film starring Keanu Reeves and Winona Ryder.
In the Footsteps Of Dracula: A Personal Journey and Travel Guide Book Review – Unger's book is a thorough analysis of the people and places that comprise Bram Stoker's Dracula, both within the text and without. Unger retraces the journeys described in Stoker's masterpiece as well as the true exploits of Prince Vlad the Impaler and the region in which he reigned, Stoker's stomping grounds, and finally how Stoker took these elements and spun Dracula into the global pop cultural fabric.
Dracula: The Dead Travel Fast Review – Andy Fish applies his twisted sense of humor and his dark sensibilities to Dracula, setting the story in 1931 and mixing in Nazi's, ghosts, and werewolves. Jon Harker travels to Transylvania on his first business assignment with a reclusive eccentric client, meanwhile his fiance Mina is tempted by the strapping young Texan visiting her friend Lucy in London.
Dracula: The Company of Monsters 1 Comic Review – He's back from the dead and starring in a new ongoing horror series from the mind of Kurt Busiek. A powerful, predatory corporation acquires a valuable asset – Dracula! They think they own him, but no one can own the Son of the Dragon. There's a monster in their midst that puts Hannibal Lecter to shame – and he plans to gain his freedom in blood. It's bloodsuckers vs. bloodsucker, as Busiek brings an incredibly modern spin to the Dracula mythos.
Dracula: the Un-Dead Review – Published in 1879, Bram Stoker's Dracula was one of the reasons why I was drawn to the horror genre. Even though it was published in 1879, I felt it was brilliant the way Stoker wove letters and newspaper clippings together to show the now-infamous characters of Jonathan and Mina Harker, Dr. Steward, Arthur Holmwood, Lucy Westerna and (of course) Dracula.
Flash Fire Mini Reviews about Dracula – This week we are talking about one of the most well-known characters in horror. Dracula has made appearances in fiction, movies, comics and games. He has been re-imagined numerous times and always comes back for more. New concepts about the character are always being invented and new fans discover the character every year.
Dracula's Revenge Board Game Review – Designed for two players, Dracula's Revenge centers on Vampires (led by Dracula, himself) or Hunters (led by Van Helsing). You control the actions of a certain number of characters, determined by which scenario you plan to play out. Included scenarios like "Into the Breach" or "Cross the Catacombs" are extraordinarily different from one another, however the basic concept is always the same—hunters are invading the vampire's lair. Players must meet an adventure's objectives in order to win. Adventures are also related to how the game board's tiles are laid out on the table, and how the pieces are positioned on those tiles. Once you are familiar with the rules you have a lot of flexibility to create your own strategic challenges.
Dracula Unbound Review – We meet Joe Bodenland, who is a un-renowned scientist, working on a type of time machine that will suspend an item indefinitely at one moment in time. His goal, to use this for storing Nuclear Waste. His wife, Mina, isn't as enthusiastic about it as he seems to be, in fact, we find that Joe is so absorbed in his project he even misses his son's wedding.