Posted on October 7, 2009 by jasonlblair
Welcome to the twelfth of the 13 Doors: an exclusive look behind the door at the upcoming Little Fears Nightmare Edition – The Game of Childhood Terror.
Door #12: Turning the Pages
I hope you all enjoyed last week's PDF preview of Little Fears Nightmare Edition. Because, this week, we have another excerpt from the book. The following seven pages are from Chapter Three: Someone to Watch Over Me, the game moderator chapter. Click the link below to download the PDF.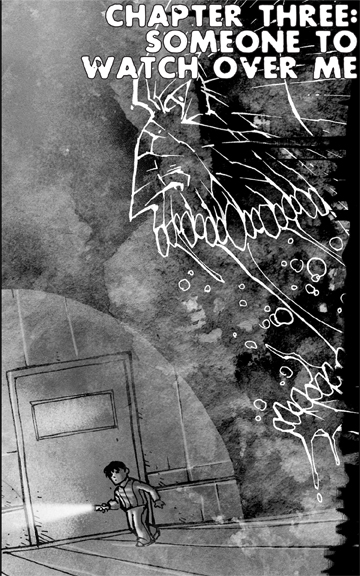 I hope you enjoyed this preview of the game! Be sure to come back next week for the thirteenth and final door and the last preview of Little Fears Nightmare Edition—OUT OCTOBER 19TH!
Pre-Order Note
There's less than a week left to pre-order Little Fears Nightmare Edition! Save $12 on the Book + PDF Bundle, get FREE shipping, and a FREE copy of the Campfire Tales #1 PDF supplement.
See www.littlefears.com for details.
About Little Fears
Little Fears is a pen and paper roleplaying game that was released in 2001. In it, players portrayed children aged 6-12 who fought monsters that came to our world from a place called Closetland. A completely overhauled version, Little Fears Nightmare Edition, is currently in development. Partnered with Flames Rising, Jason L Blair (the author of Little Fears and Little Fears Nightmare Edition) will provide 13 exclusive looks beyond the door at the new edition including fiction, art previews, and more.
For more information, visit www.littlefears.com.
List of Previews for Little Fears: Nightmare Edition
Thank you to everyone who has entered through the thirteen doors leading up to the release of Little Fears: Nightmare Edition. If you're just starting your journey, here is a full list of previews for you to explore:
Tags | jason blair, little fears