Posted on August 12, 2009 by jasonlblair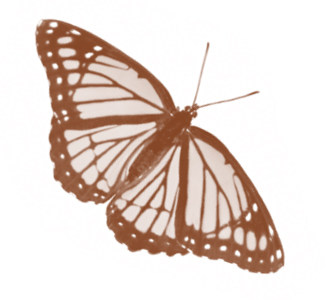 Welcome to the fourth of the 13 Doors: an exclusive look behind the door at the upcoming Little Fears Nightmare Edition – The Game of Childhood Terror.
Door #4: Creatures in the Library
If you've been following the updates on littlefears.com, you've seen that I've been talking about some of the books and movies that inspired Little Fears Nightmare Edition. I want to expand on that and not just talk about the things that inspired me—which I will continue to do on the website—but talk about what I was looking for in that inspiration.
Since before I was in its target audience, I've been drawn to that nebulous category called Young Adult Fiction. Throughout my childhood and teenage years, I soaked up all I could, reading such books at Jane Yolen's Pit Dragon Trilogy, the Not Quite Human series, Dear Mr. Henshaw by Beverly Cleary, and Piers Anthony's Xanth novels. Those books have stuck with me through the years. While it may be a stretch to draw lines between those works and my own, they were read during the most formative period of my nascent creativity and surely left an idelible mark or two.
As I got older, I started reading other things. I'm not a voracious reader so the list of works I truly enjoyed throughout my 20s is short. I've also never been one to just read what my friends are into or what is popular. I read far too slow to pick up things based solely on a recommendation. I need to be genuinely intrigued or the book needs to be directly relevant to a project for me to add it to my to-read pile. So it's not uncommon for long stretches to pass in between books. Prior to starting full-steam on Little Fears Nightmare Edition, I was in one of those stretches.
I spent a long time considering what Little Fears Nightmare Edition's purpose was. If I wanted, I could just re-release the original Little Fears. Spruce up some of the art a bit, give it a much needed second-pass edit, and slap it up on DriveThruRPG. It would probably do alright. But if I was going to do a new edition, I wanted to have something new to say so I set about redefining Little Fears as its core.
Part of Little Fears's reinvention is widening its potential audience and its media appeal. In March of 2007, I wrote a Little Fears tie-in novel called The Wolf Pact. It's decent. A little rough around the edges, but it has potential. It sat on my hard drive for a couple years, being "that novel I managed to write" and not much else. When I decided to get serious about the Nightmare Edition, I also decided I'd dig my hands into The Wolf Pact as well. As it's a Young Adult Novel, I had the perfect excuse to revisit some old friends, to check out the state of the field, and to see what was being done currently in the market.
A few trips to Half Price Books yielded a huge stack of material to draw from—even with all the ones I didn't buy. I picked up some of stuff that was going to be directly influential to the mood and system of Little Fears Nightmare Edition such as Goosebumps and Scream Shop as well as classics such as The House with a Clock in its Walls. Satisfied that I had enough to begin with, I started reading.
Of all the books in my quarry, the one that sucked me in the most was Margaret Peterson Haddix's seven-part Shadow Children sequence. The premise, in which food shortages and droughts forced a law where families are only allowed to have two children, was intriguing. That the stories focused on stories of some of these third children was too cool to pass up. I ate up Among the Hidden, the first book, which led me down a marathon as I ran through each book in short order. The series is fantastic and, for kids on the upper end of Little Fears's age range, it's perfect fodder. I could easily run a Little Fears Nightmare Edition campaign in Ms. Haddix's brilliantly realized world.
Along with fueling my imagination, the Shadow Children sequence reignited my love of Young Adult fiction. I can't put a finger on what exactly draws me to both reading and writing it but Young Adult fiction certainly guided my hand at times when I was working on the world of Little Fears.
I have two stacks of books right in front of me: the "Read" pile and the "Unread" pile. I have a lot of those books mentioned above along with great reads such as Peter Lerangis's creepy and engaging Watchers series and lighter fare such as Emily Ecton's books including The Curse of Cuddles McGee (given to me by LFNE co-conspirator Caz Granberg) and Kiki Thorpe's Meet the Kreeps.
I picked up all these books initially to help guide my novel but they informed all aspects of both Little Fears and my creative process. I'm a little overwhelmed looking at all the books that I could find inspiration in. I've had to cherry-pick what I can dedicate my time to since, as mentioned, I'm a slow reader and I've been using my time to finish and polish Nightmare Edition and work on some unannounced projects. But I'm glad this long, strange trip towards getting the new Little Fears took me down this particular path. The trip is just beginning but already I'm seeing places inside Closetland I've never seen before.
A Final Note
Folks unfamiliar with Young Adult fiction may read the above as my sanitizing the fiction of Little Fears. I've spoken before that Little Fears Nightmare Edition is a different take on the premise I originally explored over eight years ago. By connecting with fresh material, I have been able to form brand new ways of helping you scare the crap out of your players. While the Kings are gone and the system different, works such as Among the Hidden and Goosebumps have challenged and changed my perception of what Little Fears was and could be—in new and terrifying ways. I'm excited for you to see what awaits beyond the door.
About Little Fears
Little Fears is a pen and paper roleplaying game that was released in 2001. In it, players portrayed children aged 6-12 who fought monsters that came to our world from a place called Closetland. A completely overhauled version, Little Fears Nightmare Edition, is currently in development. Partnered with Flames Rising, Jason L Blair (the author of Little Fears and Little Fears Nightmare Edition) will provide 13 exclusive looks beyond the door at the new edition including fiction, art previews, and more.
For more information, visit www.littlefears.com.
List of Previews for Little Fears: Nightmare Edition
Thank you to everyone who has entered through the thirteen doors leading up to the release of Little Fears: Nightmare Edition. If you're just starting your journey, here is a full list of previews for you to explore:
Tags | indie rpgs, jason blair, little fears