Posted on September 9, 2010 by alanajoli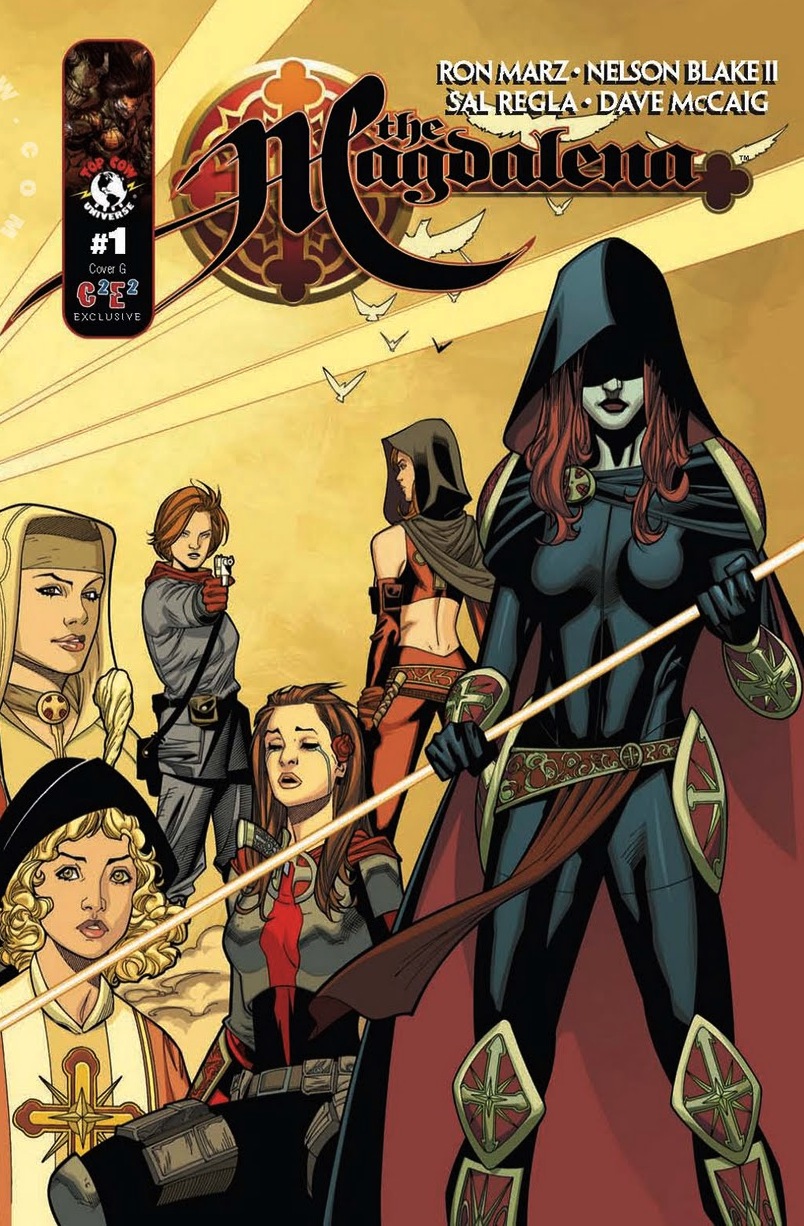 In theory, Magdalena #1 starts a new series, but the story of Patience, the current heir to the Spear of Destiny and the bloodline of Christ, began in the Darkness series. We start here with Patience already split off from the church — in the first pages, it's clear that the people who were once her benefactors (and bosses) are now very, very close to being her enemies. This is, of course, problematic, as the world is about to end: Satan's son is on earth, and only the Magdalena can stop him.
The writing here is tight, and the art is good, if a bit in the standard-comic-book-style. The biggest problem with Magdalena #1 is the feel: cross Buffy the Vampire Slayer with The Da Vinci Code, and this is pretty much what you might expect. The Magdalena is effectively a demon slayer from the bloodline of Christ.
[...more]