Posted on May 6, 2011 by Flames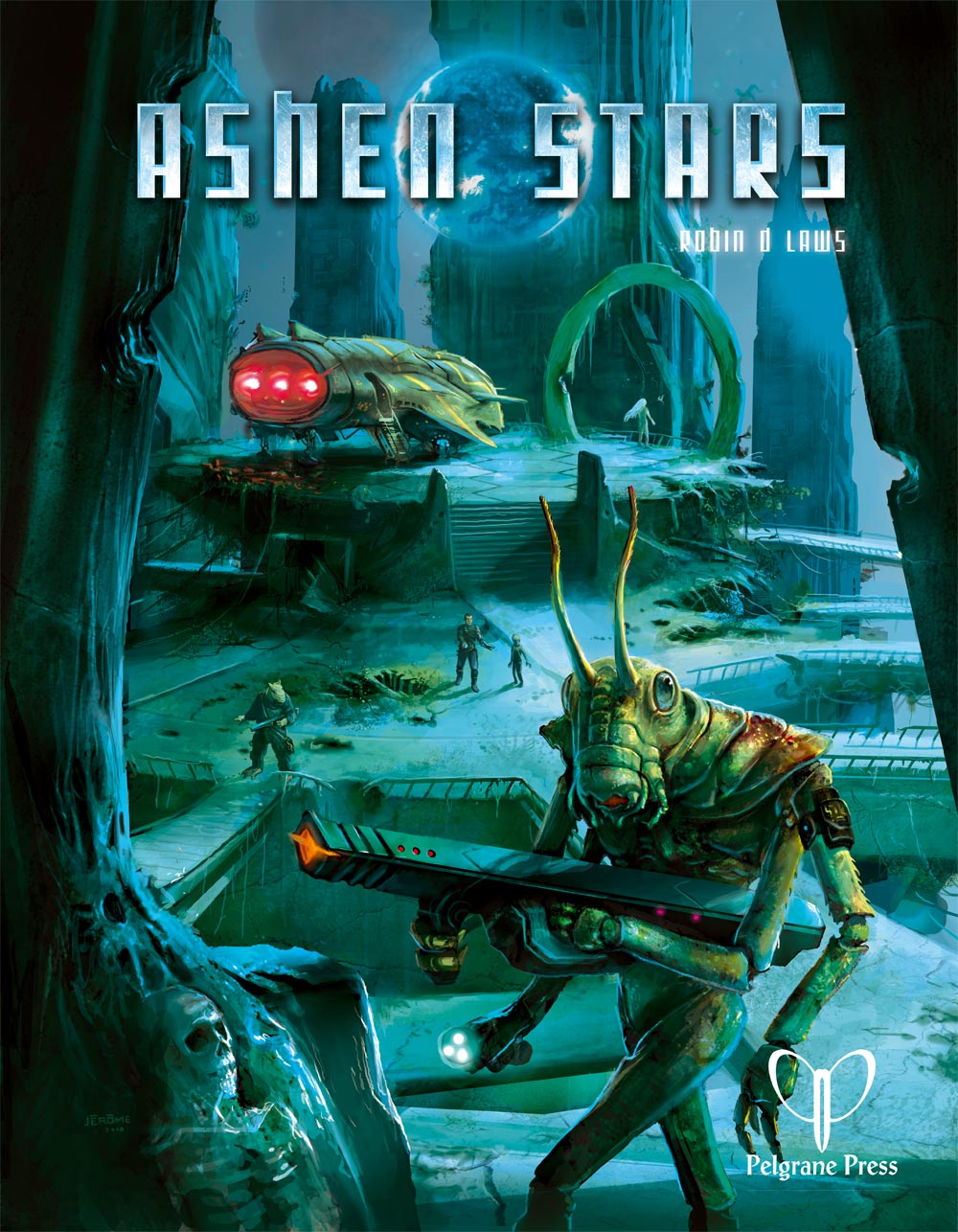 The long-awaited GUMSHOE-in-Space is finally here. Ashen Stars is the newest and biggest GUMSHOE game from RPG legend Robin D Laws. Being GUMSHOE, it is flexible, you can play it as hard sci-fi, space opera or cyberpunk or anything in between.
What the Game is About
Your PCs are known as Lasers. Or scrubbers, regulators, or, out in the Scylla Outzone, shinestars. To the lawless denizens of the Bleed, whether they be pirates, gangsters or tyrants, you're known in less flattering terms. According to official Combine terminology, the members of your hard-bitten starship crew are known as Licensed Autonomous Zone Effectuators. You're the seasoned freelancers local leaders call when a situation proves too tough, too baffling, or simply too weird to handle on their own. In the abandoned fringe of inhabited planets known as the Bleed, you're as close to a federal authority as they come.
Motivated by profit and operating on razor-thin margins, Laser crews are all too tempted to cross the line, to become the kind of scum they're paid to hunt. You may despise the crooked contractors who give your profession a bad name and make it harder to win the trust of honest citizens. Or you might be hanging on the edge of corruption yourselves. However deep your ethical commitments, you struggle to maintain at least the appearance of a sparkling reputation. The value of your next contract depends on it.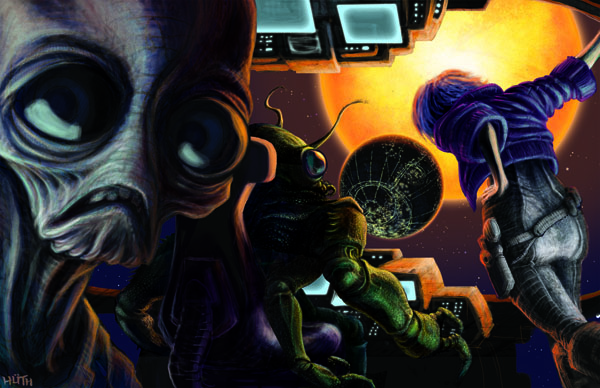 Where Can I Get It?
Available as a pre-pre-order now direct through the Pelgrane Press Online Store. Those who order get a simple PDF now, exclusive fiction, and your name in the credits, and then get the final PDF and a signed and numbered copy on release.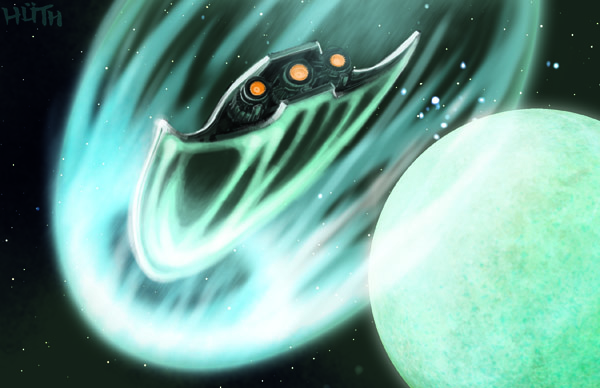 Tags | gumshoe, pelgrane press