Posted on January 24, 2010 by Flames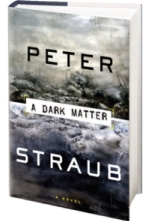 In just a few weeks, A DARK MATTER will officially debut. FlamesRising.com is able to not only give you an inside look into this new horror novel by New York Times Bestseller Peter Straub, but we've got a few other goodies in store for you, too.
First, we'd like to announce that an excerpt of the first chapter is available for you to read on the official Peter Straub Facebook fan page. Here's the first paragraph for you to enjoy:
A Few Years Back, Late Spring
The great revelations of my adult life began with the shouts of a lost soul in my neighborhood breakfast joint. I was standing in line at the Corner Bakery on State and Cedar, half a block down the street from my pretty brick townhouse, waiting to order a Swiss Oatmeal (muesli) or a Berry Parfait (granola), anyhow something modest. The loudest noises in the place were the tapping of laptop keys and the rustle of someone turning newspaper pages. Abruptly, with a manic indignation that seemed to come from nowhere, the man at the head of the line started uttering the word obstreperous. He started out at a level just above ordinary conversation. By the time he found his rhythm, he was about twice that volume and getting louder as he rolled along. If you had to settle on one word to yell over and over in public, wouldn't you pick something less cumbersome? Yet he kept at it, spinning those four lumpy syllables every possible way, as if trying them on for size. His motive, for nothing actually comes from nowhere, soon became obvious.
To preview the first chapter of this horror novel for free, read an excerpt of A DARK MATTER on Facebook.
Ask Peter Straub Your Question!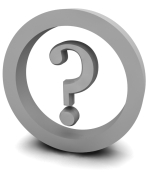 Ever wonder what it's like to be a best-selling horror author? Are you curious to know how much research went into writing A DARK MATTER?
Now's your chance.
Simply, ask horror guru Peter Straub a question in the comments below. From there, we will be working in tandem with Doubleday, who is the publisher for A DARK MATTER, to ensure that your questions get answered.
Of course, we will do our best to address each and every one of your questions. Be sure to read our interview with Peter Straub and skim through any existing comments to see if there are any duplicates to ensure yours gets answered.
Got a question for Peter Straub?!?!? Be sure to post yours in the comments on this post!
Sneak Preview for Next Week
Next week, we'll have an in-depth review of A DARK MATTER. We think you'll find that our review is going to be pretty interesting to read, partially because we have a personal connection to the setting.
Be sure to bookmark FlamesRising.com and check back with us for more horror news. Not only have we got a lot more about A DARK MATTER in store, we also have a HUGE surprise for you on February 9th, too!
To keep up-to-date with news about Peter's work, we encourage you to visit the official Peter Straub Facebook fan page or his website located at www.peterstraub.net. If you're interested in pre-ordering A DARK MATTER, you can get your copy through Amazon.com today.
Tags | horror novels, modern-horror, occult, peter straub