Posted on November 23, 2012 by Flames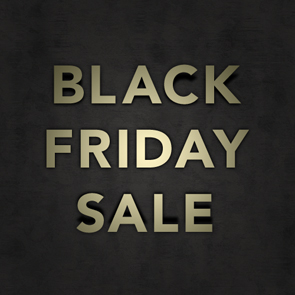 Nothing is more horrifying to us than fighting hordes of shoppers to get that last book or spooky comic sitting on the shelf. While we specialize in bringing you atmospheric scares, today we're going to save you from the madness, by bringing you a round-up of deals from sites like DriveThruRPG, DriveThruComics, Noble Knight Games, and more!
Want to get on Santa's naughty nice list? If you find a good deal, add the link to the comments section for your fellow FlamesRising.com readers to get in on the savings…

Black Friday Deals
Goodman Games
put their entire digital RPG catalog on sale for
25% off at DriveThruRPG.com
.
Archaia Entertainment is offering digital Mouse Guard RPG and Comics at 25% Off at DriveThruComics.com.
Fat Dragon Games discounted all of their terrain, tiles and buildings 10 to 50% off through Monday.
Bluewater Productions has the entire digital Legend of Isis comic series half-off through Monday, November 26, 2012.
White Wolf has a special bonus for Exalted fans. The Art of Exalted PDF, which normally sells for $23.99, is on sale for $11.99 TODAY ONLY.
Gethsemane Games has reduced most of their RPG PDFs by half until Saturday.
Silver Gryphon Games is running a 25% off sale on all of their game supplements DriveThruRPG.com.
Apex Publications is having a half-off sale on Dark Faith and The Apex Book of World SF today. Use BLACKFRIDAY2012 at checkout.
Don't be fooled by the name! Total Party Kill Games put several games and game supplements at 50% off or more through the weekend.
Kirk Lindo's Vampress Luxura comics are 50% off for the weekend at DriveThruComics.com.
Fabled Environments has all of their maps and floorplans (not including bundles) 25% off for the weekend.
Moonstone Books has a ton of great deals. Their World of Darkness, Vampire PA and Kolchak the Night Stalker comics are all 20% off until Monday.
Fantasy Flight Games Holiday Sale 2012 is going on now with deals on Board Games, Fiction, Warhammer Fantasy RPGs and more.
Burning Wheel put the Burning Empires RPG and Christopher Moeller's Iron Empires graphic novels at 20% off. They're available through DriveThruComics.com.
FR Press is having a *huge* sale! The Instant Antagonists series, Slices of Fate and Haunted: 11 Tales of Ghostly Horror are all 20% Off for the weekend at DriveThruRPG.com.
Engine Publishing has some Bundle deals on their GM guides Masks, Eureka and Never Unprepared at DriveThruRPG.com.
Be sure to take a look at the Drunken Goblin Page for even more great deals from select publishers at DriveThruRPG.com!
UDON has the eBook edition of Makeshift Miracle Book 1: The Girl from Nowhere on sale over at DriveThruComics.com.
Open Design/Kobold Press has their entire RPG catalog, including Midgard and Kobold Quarterly back issues 25% off at DriveThruRPG.com.
Of course the huge Amazon.com Black Friday Deals Week page is worth checking out as well.
The Massive Fall Sale over at Noble Knight Games will be going on for a limited time.

Tags | drivethrucomics, drivethrurpg