Posted on February 17, 2009 by Matt-M-McElroy
The Buried Tales anthology of horror and supernatural fiction transports you to the rural town of Pinebox, Texas, where secrets are buried but the dead don't always stay that way. Join us for a dozen killer stories by David Wellington, Shane Hensley, Jess Hartley, J.D. Wiker, Monica Valentinelli, Charles Rice, and more.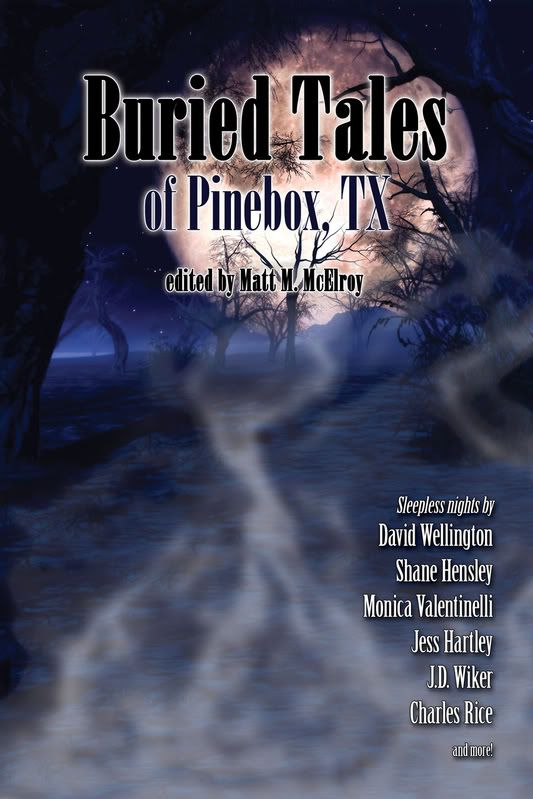 Buried Tales of Pinebox, TX
Published by: 12 to Midnight
Edited by: Matt M McElroy
Retail Price: $11.99
Stock#: TWL6001
Buried Tales of Pinebox will arrive summer 2009! Stay tuned for more previews here at Flames Rising!
Tags | 12 to midnight, pinebox, savage-worlds