Posted on March 1, 2018 by Flames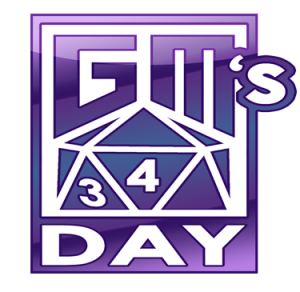 Here at FlamesRising.com, we're celebrating GM's Day by getting a group together to play a little Dungeons and Dragons. Our GM is plotting and planning to throw a little (Okay, a lot…) of chaos our way. Ixnay on the iamatTay? Thankfully, we've figured out how to butter him up with snacks and a wishlist of games we want to play like the Atomic Robo RPG, The Savage World of Flash Gordon, or Hubris.
We're also checking out the 100 Oddities series, which includes 100 Oddities for a Graveyard. Hey, idea generating tools may be for the GM, but our group doesn't mind "helping" from time to time. Wink wink nudge nudge. That might earn us a free reroll of the dice…. Right? Hopefully?
If you're interested in checking out a huge variety of games, supplements, and gaming aids, march forth! The GM's Day Sale on RPGs won't last forever! Kind of like our characters. Sigh. Ah well, that's part of the fun!
< /br>