Posted on May 19, 2009 by Flames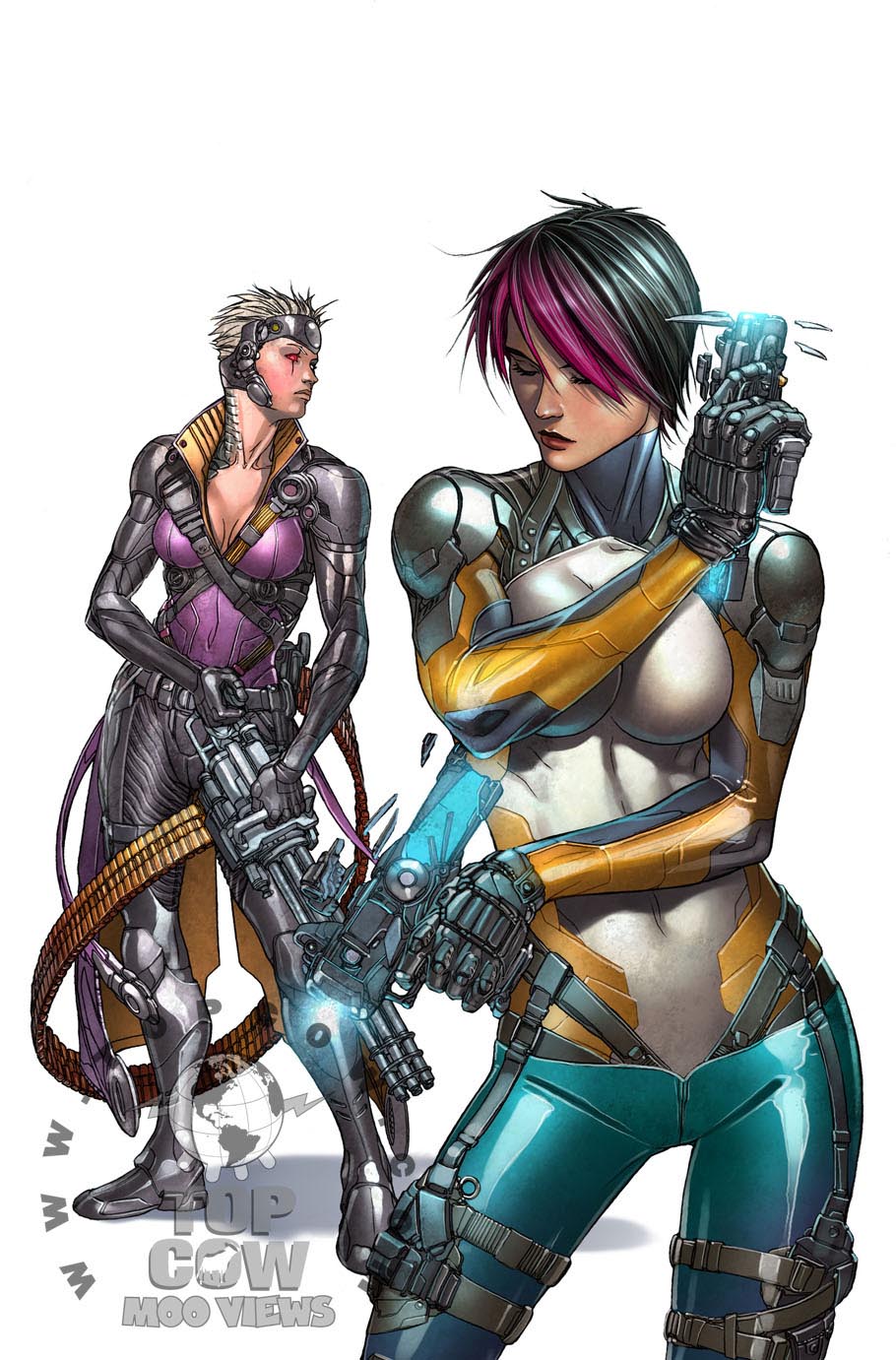 Top Cow Productions, Inc. proudly announced today the crossover of Cyberforce and Hunter-Killer. Slated for a July 2009 release, Cyberforce/Hunter-Killer #1 is the first in a six issue limited series that pits each team against the other in a conflict. The event follows hot on the heels of the recent events of Fusion, which crossed Cyberforce and Hunter-Killer against Marvel Comics' Avengers and Thunderbolts.
Cyberforce/Hunter-Killer #1 is written by Mark Waid, who co-created Hunter-Killer with Top Cow CEO and founder Marc Silvestri in 2005. Artistic duties will be performed by Kenneth Rocafort, (Madame Mirage, Pilot Season: The Core) who drew the final four issues of the initial Hunter-Killer season.
Waid reveals why a match-up between Cyberforce and Hunter-Killer works so well, "The Hunter-Killers are all about distrust of the government and Cyberforce is all about the distrust of mega-corporations, and if there's a more appropriate time in our history to address both issues, I can't think of it."
Cyberforce/Hunter-Killer #1 will mark the first time the Hunter-Killer team is brought in fully into the proper Top Cow universe. In an interview with Newsarama.com, Rocafort exclaimed, "This is a dream come true to draw one of my favorite teams of all time, Cyberforce. And to combine that with the characters of Hunter-Killer, which I love to draw, and working with Mark again, this is an exciting project for me."
"Working with creators like Mark and Kenneth is a pure pleasure and makes my life easy because there's very little to improve upon as an editor," added Filip Sablik, Top Cow Publisher, "On the surface this may appear to be just a meeting of two teams, but astute readers will soon realize that Mark and Kenneth have added an incredible level of nuance and depth to the story."
Cyberforce/Hunter-Killer #1 features two connected covers by Rocafort that display a showdown between the two teams when displayed side by side. A third cover variant by Mike Choi and Sonia Oback will also be offered.
Each issue of Cyberforce/Hunter-Killer will retail for $2.99 as part of Top Cow's ongoing pledge to keep all of their regular comics priced at $2.99 for the duration of the 2009 calendar year. The first issue is slated to land in comic shops on July 22nd, 2009.
Top Cow Productions, Inc.
http://www.topcow.com
Tags | top cow, witchblade