Posted on December 21, 2011 by Flames
Coming January 2012: A Collection of the Award-Winning Cthulhu Mythos Horror Fiction of John Scott Tynes
"This is pure evil, pure destruction. This is the apocalypse." And it's just getting started. In January 2012, Arc Dream Publishing will release "Delta Green: Strange Authorities," a collection of the award-winning Cthulhu Mythos horror fiction of John Scott Tynes. It will be available in trade paperback from Amazon.com and Ingram Book Company, and in ebook for Kindle, Nook, iBooks and other devices.
"Delta Green: Strange Authorities" features the complete fiction of John Scott Tynes in the "Delta Green" setting, which explores the cosmic horrors of H.P. Lovecraft's Cthulhu Mythos in a modern world of deadly conspiracies and personal apocalypse. "Delta Green: Strange Authorities" includes the short stories "The Corn King," "Final Report," "My Father's Son," and "The Dark Above," and the Origins Award-winning novel "The Rules of Engagement."
Shane Ivey, editor and president of Arc Dream Publishing, says: "John Scott Tynes' stories of 'Delta Green' are obsidian splinters of fear and beauty. John brings a sense of humanity, of its love and confusion and despair, to the mind-bending terror of the Cthulhu Mythos. These stories have been too hard to find for far too long and I am thrilled to make them available to new readers."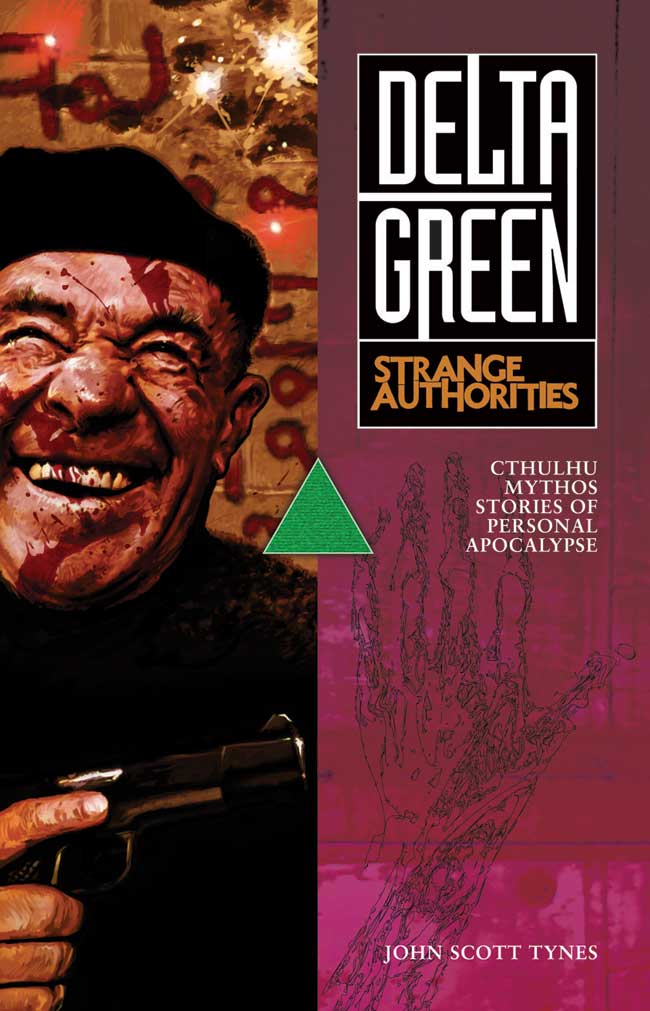 ABOUT JOHN SCOTT TYNES: John Scott Tynes is a game designer and writer in Seattle. He currently designs Xbox 360 videogames for Microsoft Studios. He was the founder and editor-in-chief of Pagan Publishing and Armitage House and his best-known projects include "Unknown Armies," "Puppetland," "Delta Green," "The Unspeakable Oath," and "Call of Cthulhu D20." His film "The Yellow Sign" is available on DVD from Lurker Films.
ABOUT ARC DREAM PUBLISHING: Arc Dream Publishing produces novels and tabletop roleplaying games that have won awards and wide acclaim. Its product lines include "Delta Green," "The Unspeakable Oath," "Monsters and Other Childish Things," "Wild Talents," and "Godlike." In 2011 Arc Dream Publishing released the novel "Delta Green: Through a Glass, Darkly," which continues the tale that began with the stories in "Delta Green: Strange Authorities."
ABOUT DELTA GREEN: "Delta Green" is a modern setting for H.P. Lovecraft's Cthulhu Mythos. Delta Green itself is a conspiracy of federal agents, soldiers, intelligence officers, and "friendlies" who secretly and without sanction use the resources of the U.S. government to thwart supernatural horrors that no legitimate agency could face. Delta Green agents slip through the system, manipulating the federal bureaucracy while pushing the darkness back for another day — but often at a shattering personal cost.
Tags | cthulhu, delta green