Posted on November 23, 2009 by Flames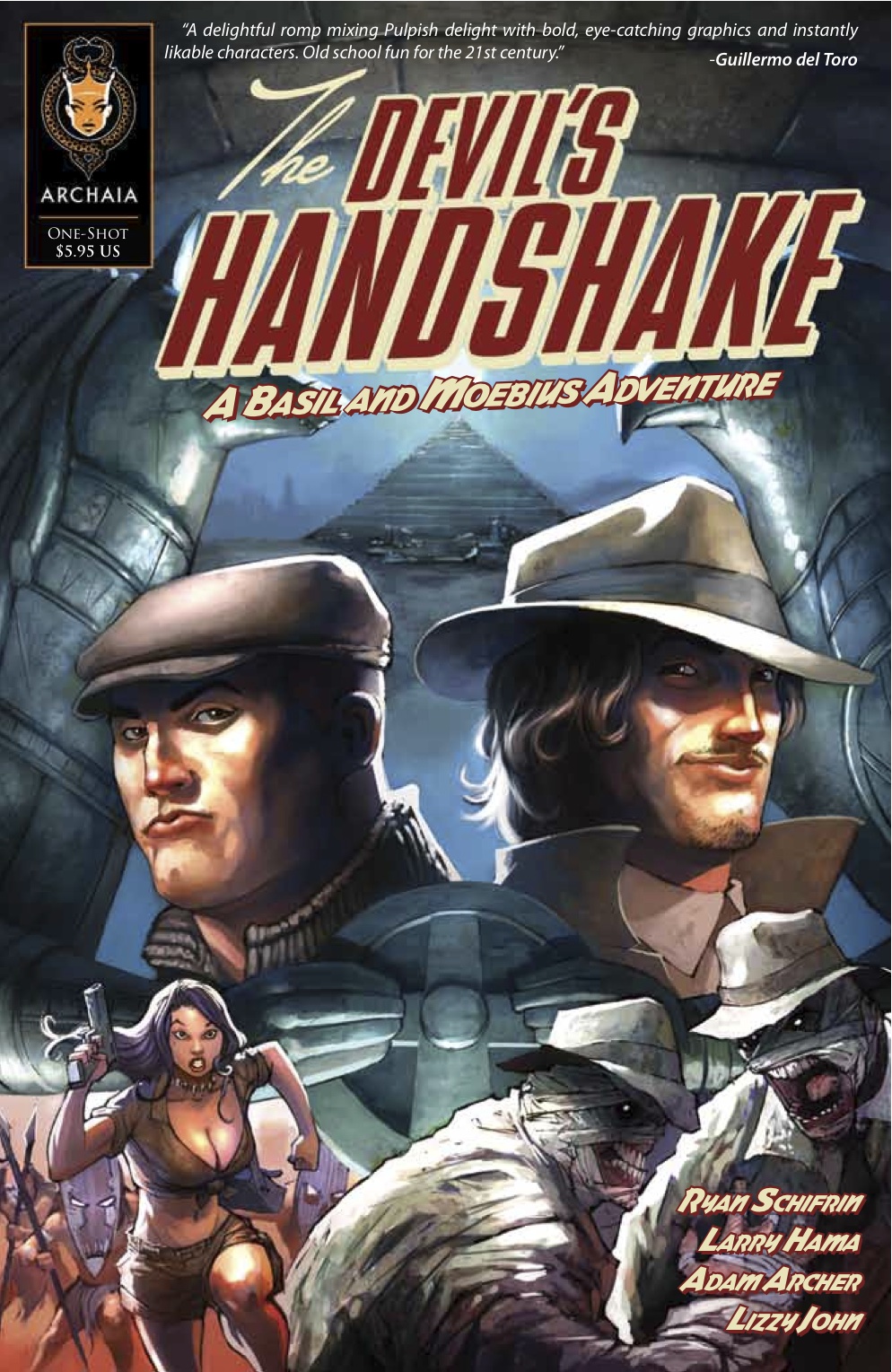 Larry Hama, the legendary mastermind behind G.I. JOE, makes his debut at Archaia! In this standalone tale presented in a graphic novella format, renowned treasure hunters Alaric Moebius and Basil Fox embark on an adventure that takes them from the deepest jungles of New Guinea to the deserts of Libya in search of a mysterious hidden pyramid that contains the power to end the world!
Featuring breathtaking art by Adam Archer (Spooks) and Lizzy John (Rest, Halloween), this unforgettable one-shot introduces readers to a terrifying, exciting new world created by Ryan Schifrin (Spooks)!
Preview of The Devil's Handshake from Archaia Comics: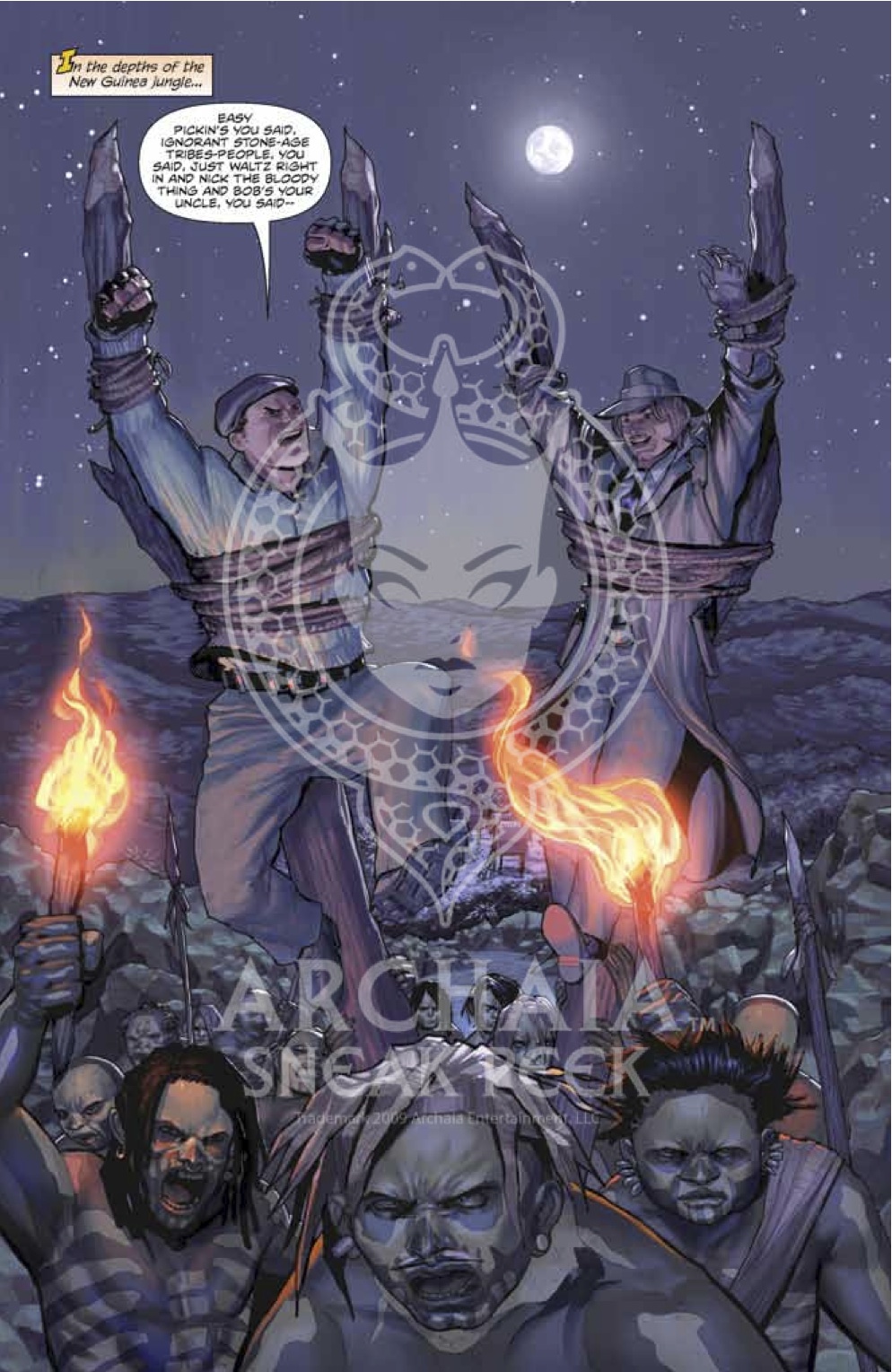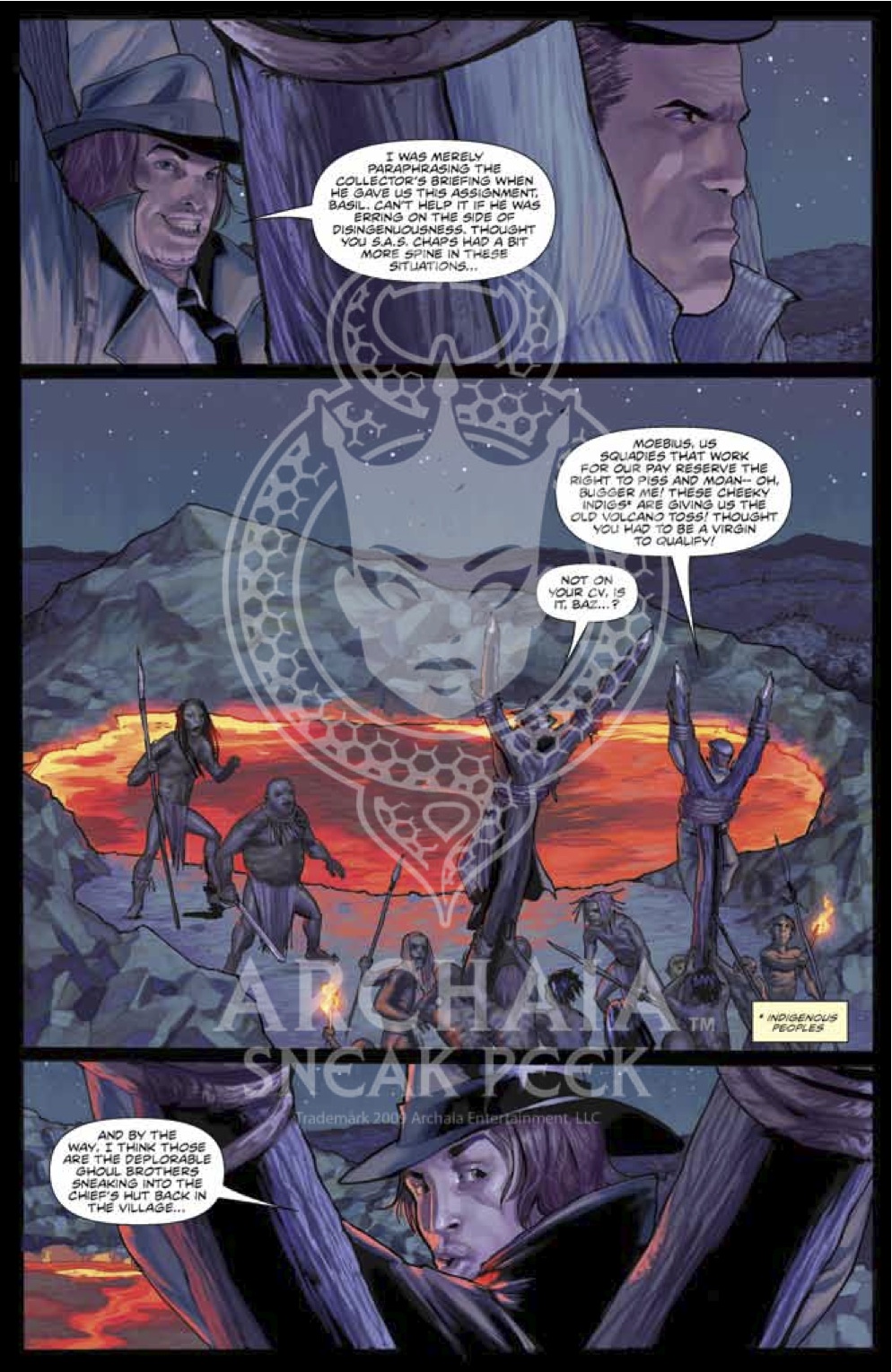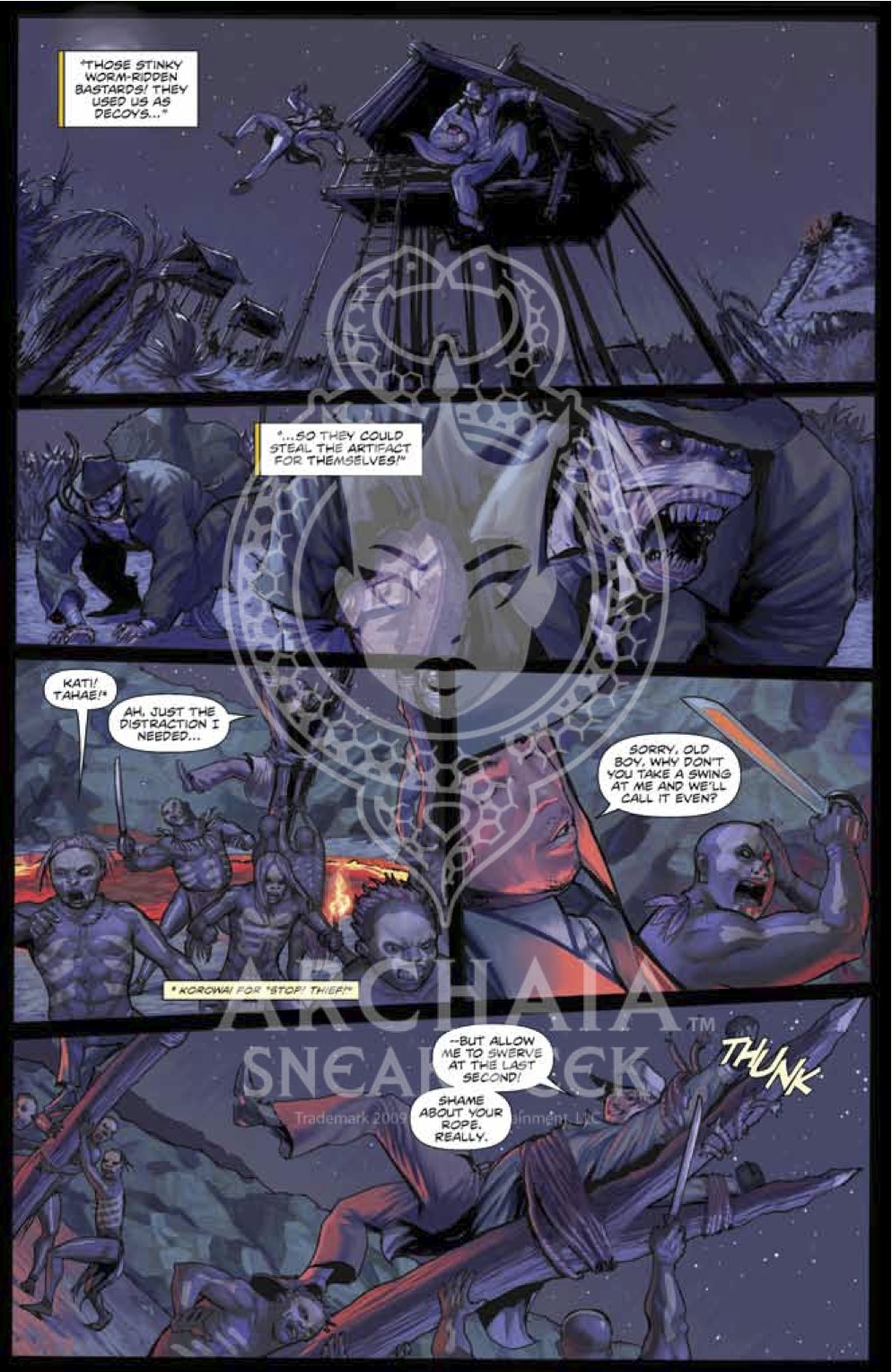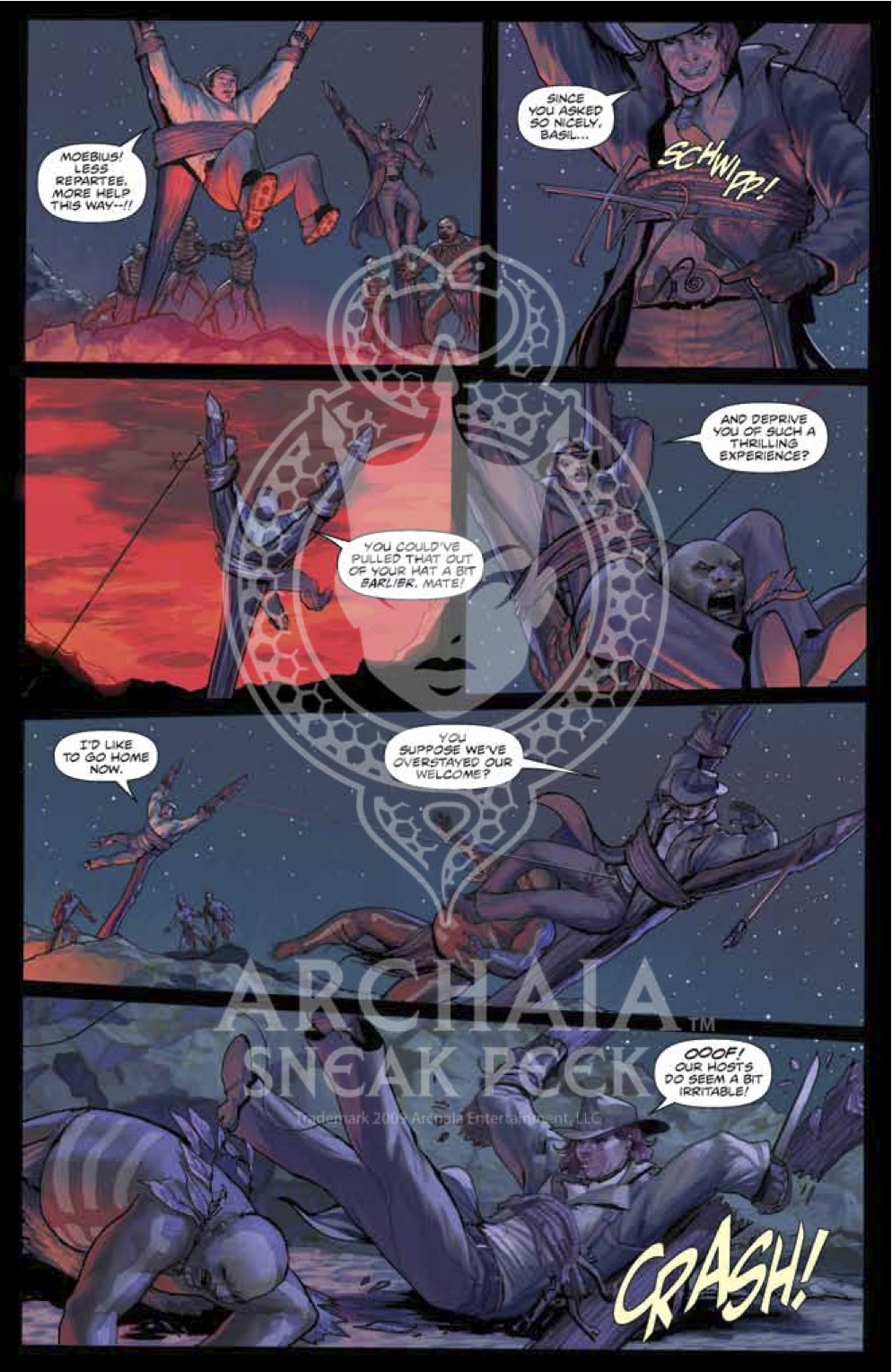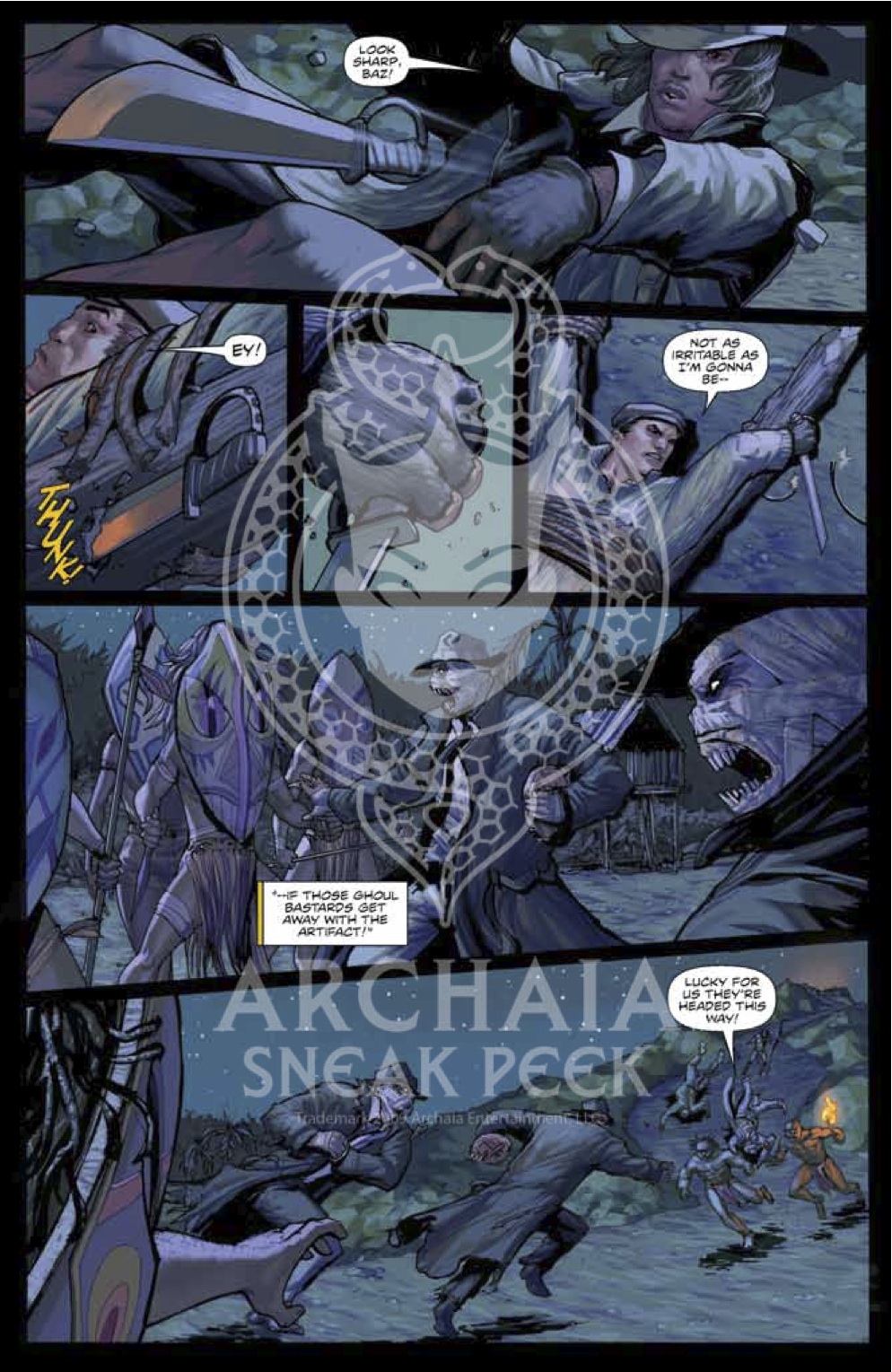 THE DEVIL'S HANDSHAKE
Written by Ryan Schifrin, Larry Hama
Art by Adam Archer, Lizzy John
Full Color – $5.95 – 48 pages
Mature Readers (16 and up, contains mild violence, adult situations and adult language)
Visit www.archaia.com for more information.
Tags | archaia, comic books