Posted on June 25, 2012 by Flames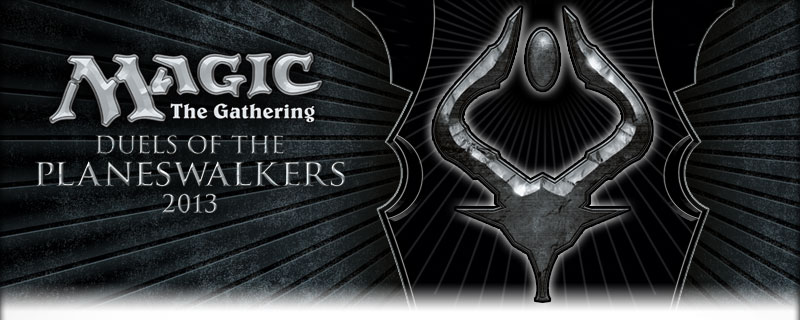 Wizards of the Coast unleashed Magic: The Gathering – Duels of the Planeswalkers 2013 on iPad for the first time, along with Xbox LIVE® Arcade, PC/Steam® and PlayStation® Network.* Duels of the Planeswalkers 2013 is the first major release from Magic: The Gathering this summer, kicking off the Magic 2013 campaign that entices players to "Face A Greater Challenge" against the ultimate evil mastermind of the Multiverse, dragon Planeswalker Nicol Bolas!
Beginning last week, Duels 2013 players will get the first look at approximately 100 cards that will be featured in the Magic 2013 Core Set launching July 13, 2012. In addition, with the purchase of Duels 2013, players receive a code to redeem an exclusive six-card booster pack – including a platform-specific promo card – at participating Wizards Play Network hobby stores.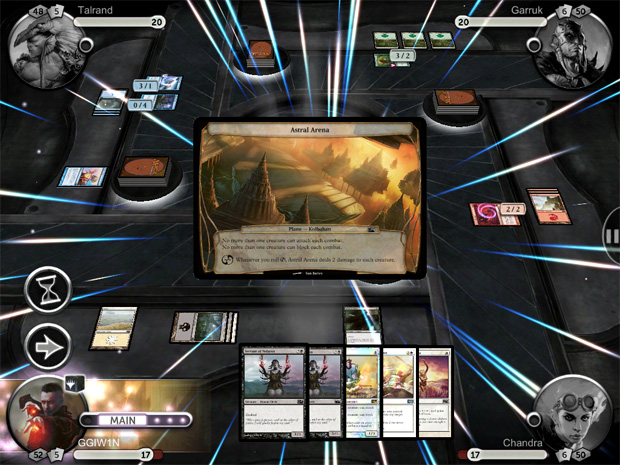 "Today kicks off our summer-long Magic 2013 experience, and we couldn't be more excited," said Elaine Chase, Brand Director of Magic: The Gathering at Wizards of the Coast. "Whether you're new to Magic or just starting out, the integration between Duels 2013 and the Magic 2013 Core Set represents a seamless way for players to experience Magic however and wherever they want."
Duels of the Planeswalkers 2013 is the latest edition of the award-winning video game title, which was recently named one of PC Gamer's Top 100 Games of All Time, and number four on the list of The 15 Best Games For Your Laptop.
*Launch timing may vary by platform and region. Only Steam platform available in China.
About Magic: The Gathering
Magic: The Gathering is the first and most widely played trading card game. Players take on the role of Planeswalkers – powerful mages who battle others for glory, knowledge and conquest. Their weapons include spells, creatures, and artifacts gathered from a vast Multiverse of unique fantasy worlds. With more than 12 million players and fans worldwide, Magic is printed in 11 languages and played in more than 70 countries.
Tags | magic the gathering, wotc