Posted on October 1, 2011 by Flames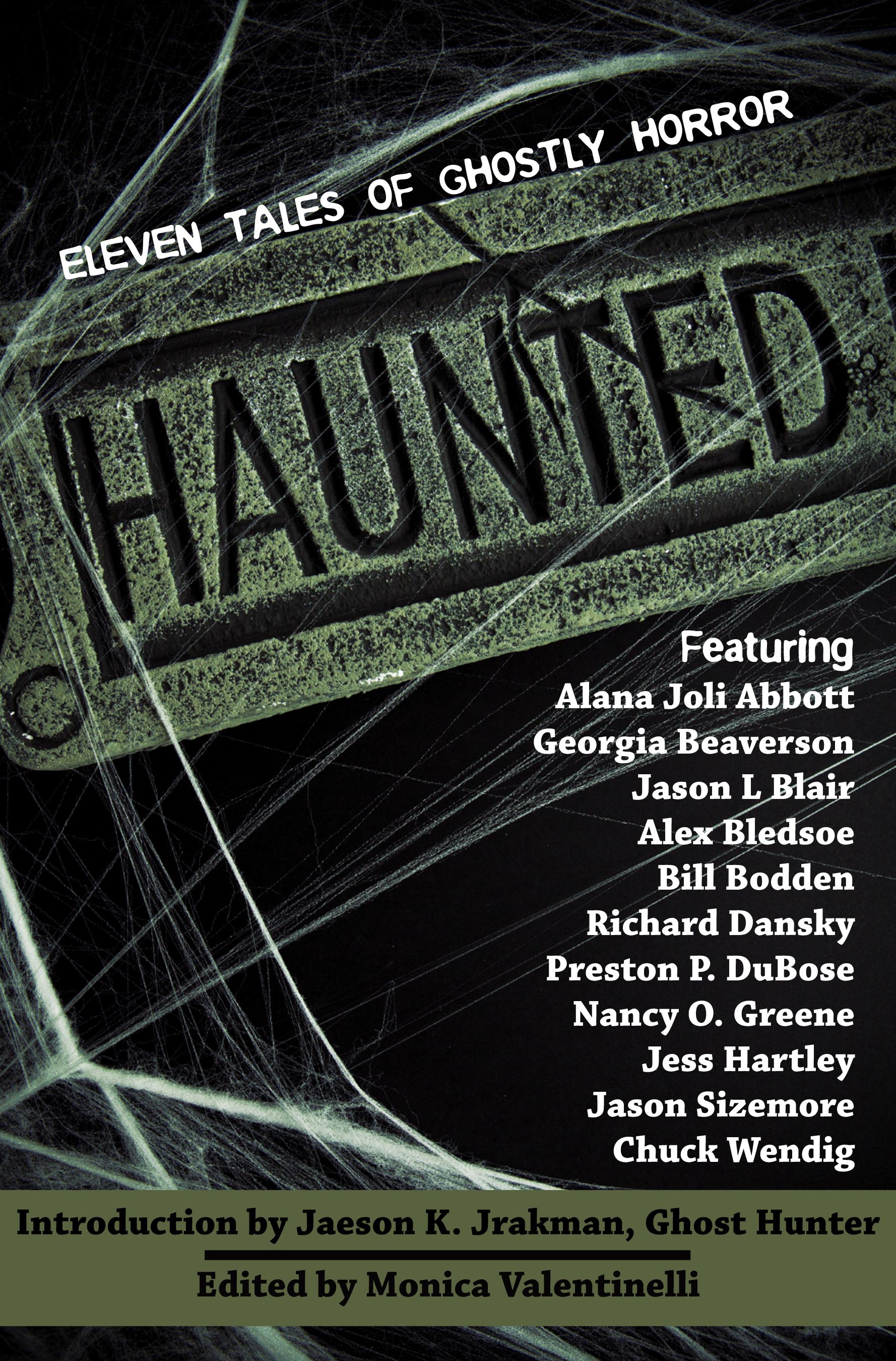 FR Press, the publishing arm of popular horror site FlamesRising.com, announced today that its debut anthology is entitled Haunted: 11 Tales of Ghostly Horror. The anthology will feature stories from Alana Joi Abbott, Georgia Beaverson, Jason L Blair, Alex Bledsoe, Bill Bodden, Richard Dansky, Preston P DuBose, Nancy O Greene, Jess Hartley, Jason Sizemore and Chuck Wendig. The collection of spooky stories also includes an introduction penned by Jaeson K. Jrakman, a ghost hunter who hails from Milwaukee, Wisconsin.
Edited by Monica Valentinelli, Haunted: 11 Tales of Ghostly Horror will debut just in time for Halloween. The anthology will be available in both e-book format and print. Readers will be able to pick up a copy from DriveThruHorror.com and other online retailers. FR Press will also be working with some independent book and game stores who are interested in carrying the book.
The Table of Contents from Haunted: 11 Tales of Ghostly Horror:
Introduction by Jaeson K. Jrakman, Ghost Hunter
What's the Frequency, Francis? by Alex Bledsoe
Immaterial Witness by Jess Hartley
Useless Creek by Jason Sizemore
A Quiet House in the Country by Bill Bodden
Ghost Catcher by Georgia Beaverson
We Need Johnny by Chuck Wendig
After Life by Nancy O. Greene
It Happened in the Woods at Night by Jason L. Blair
The Man Who Built Haunted Houses by Richard Dansky
Missing Molly by Alana Joli Abbott
The Angry Stick by Preston P. DuBose
Editor's Afterword by Monica Valentinelli
Look for Haunted: 11 Tales of Ghostly Horror and other FR Press titles at DriveThruHorror.com.
Tags | ghost stories