Posted on July 11, 2008 by Flames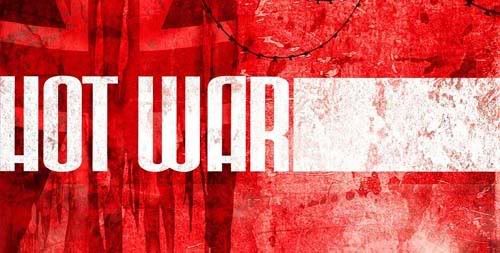 London. Winter. 1963.
It is a year since the Cold War went hot.
And this was not just a nuclear war. Far more sinister, darker weapons were deployed from the shadows.
Hot War, the new game from Contested Ground Studios, is now available for pre-order through Indie Press Revolution! Pre-order the book now and you'll receive the PDF version absolutely free!
What is Hot War, we hear you cry! This alternative history/horror game for three or more participants has players dealing with life a year after the apocalypse. You'll confront hidden agendas, sinister factional machinations and see the changes in relations with friends and enemies.
Hot War allows both short term and campaign play, with a system that allows the group to work out exactly the kind of game they want to play amongst the wreckage of 1960s London.
Want to know more? Then head over to the Contested Ground Studios website where we have:
A 15 page PDF preview…

Samples of the amazing art…
And a whole bunch more stuff.
Hot War will be available to pre-orderers at the start of August and will also go on sale through the CGS shop and in PDF form on RPGNow.com at the same time.
Tags | contested-ground-studios, historical rpgs, hot war, indie rpgs, post-apocalyptic, sci-fi-horror