Posted on June 2, 2010 by Flames
Inside the June Alley Inn, located in the western mouse city of Barkstone, mice gather to tell tales, each trying to outdo the other. A competition, of sorts, begins. The game: Tell the best story, get your bar tab cleared! The rules: Every story must contain one truth, one lie and have never been told in that tavern before. Legends of the Guard is a new Mouse Guard anthology series featuring the work of artists and storytellers handpicked by series creator David Petersen. Featured in this issue are stories by Jeremy Bastian (Cursed Pirate Girl), Alex Sheikman (Robotika) and Ted Naifeh (Courtney Crumrin and the Night Things).
Flames Rising is pleased to present several preview pages from this new comic published by Archaia Entertainment (click on the images for a closer look):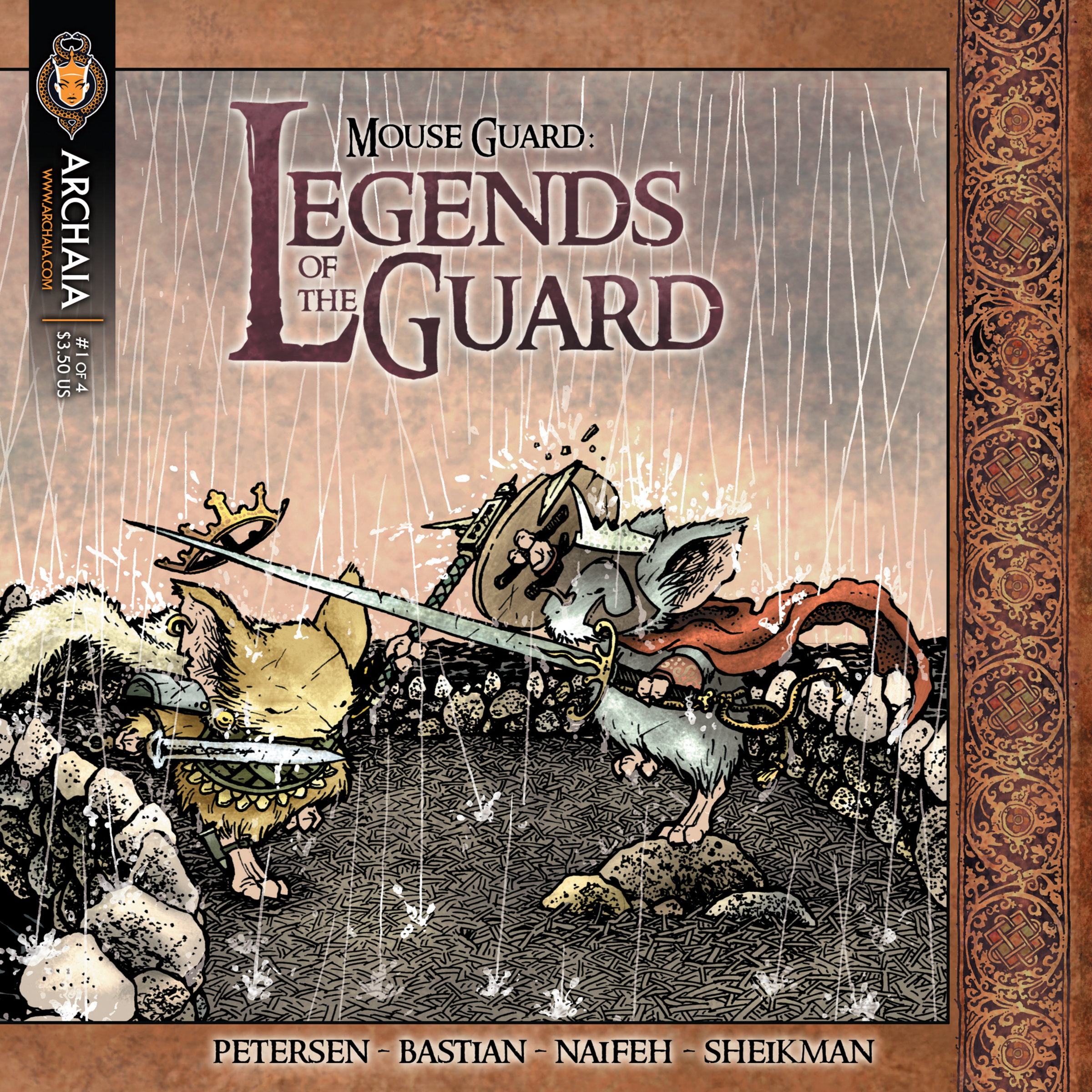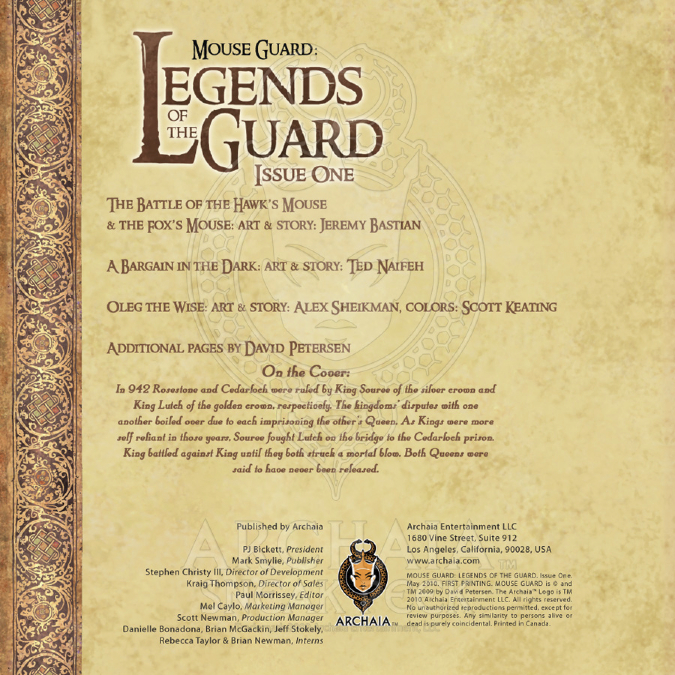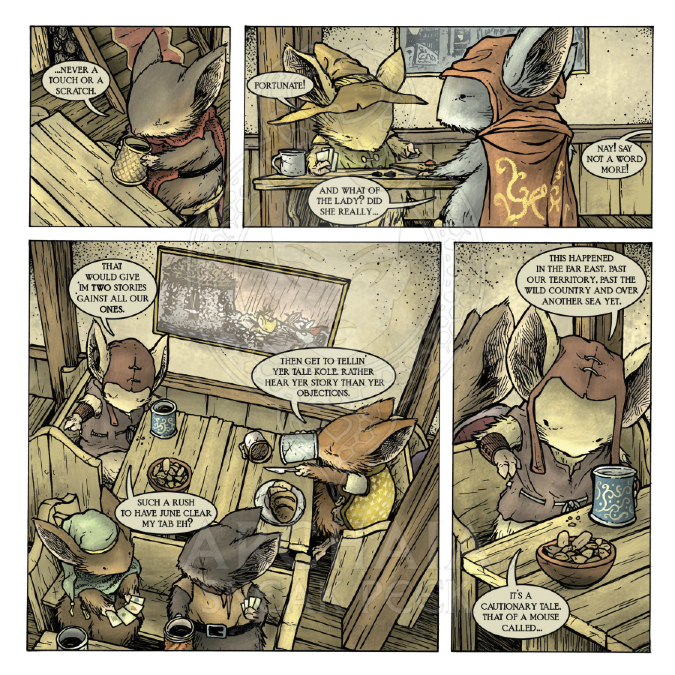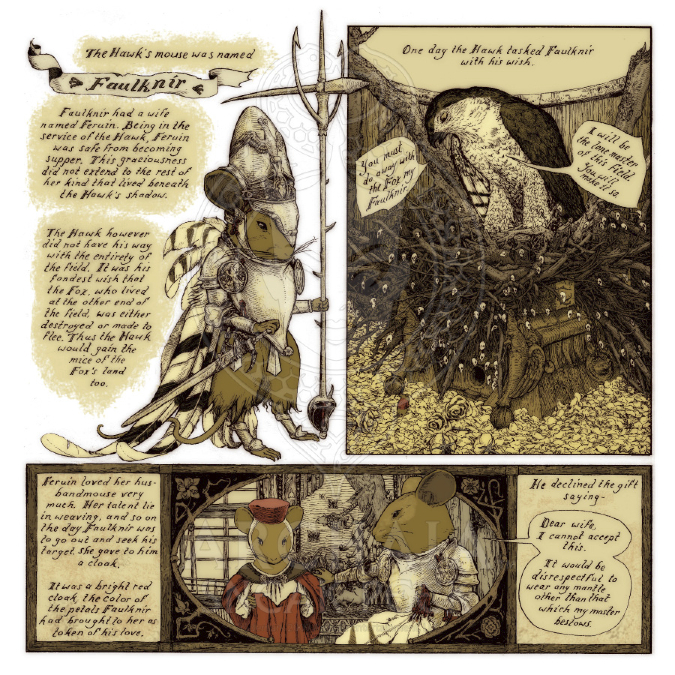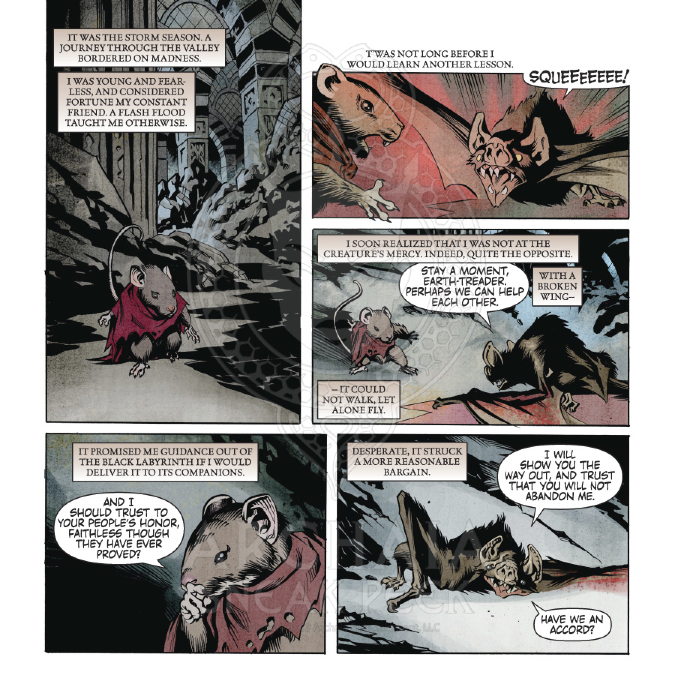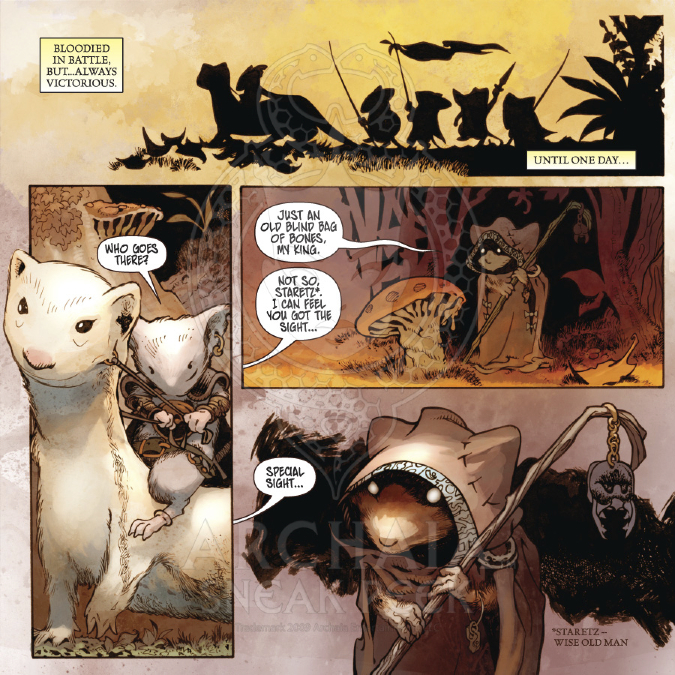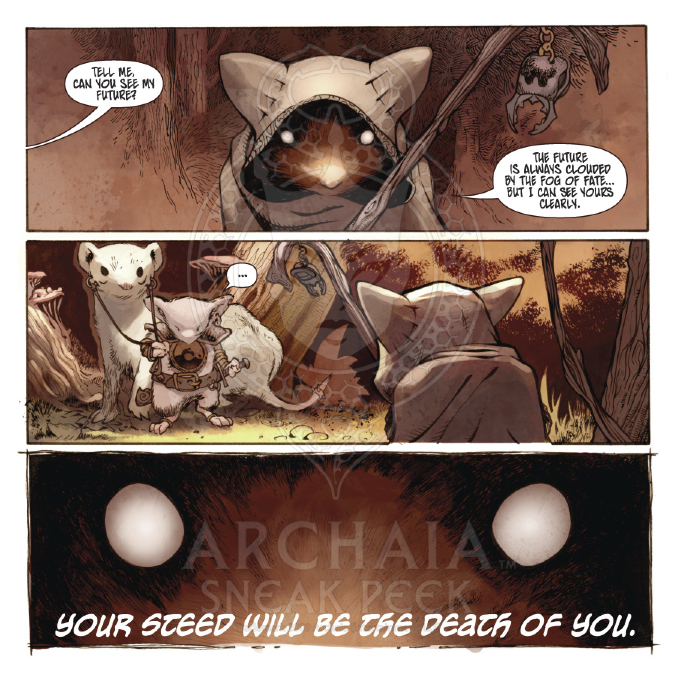 MOUSE GUARD: LEGENDS OF THE GUARD #1 (of 4)
Retail Price: $3.50 U.S.
Page Count: 24 pages
Format: saddle bound, 8" x 8", full color
On-sale Date: June 3, 2010
Written by Jeremy Bastian, Ted Naifeh, David Petersen and Alex Sheikman
Illustrated by: Jeremy Bastian, Ted Naifeh, David Petersen and Alex Sheikman
Look for Legends of the Guard at your local comic book shop and be sure to check out our interview with David Petersen right here at Flames Rising.
You can also get issues of Mouse Guard: Fall 1152 in digital format at DriveThruComics.com.
Tags | archaia, drivethrucomics, mouse guard