Posted on August 21, 2010 by Jason Thorson
Next up for Cthulhu Week we asked reviewer Jason Thorson to tell us about his favorite Lovecraft-inspired movies. Not an easy task to say the least, but we were certainly willing to risk his sanity for this investigation.
Read on to learn of the challenges he faced…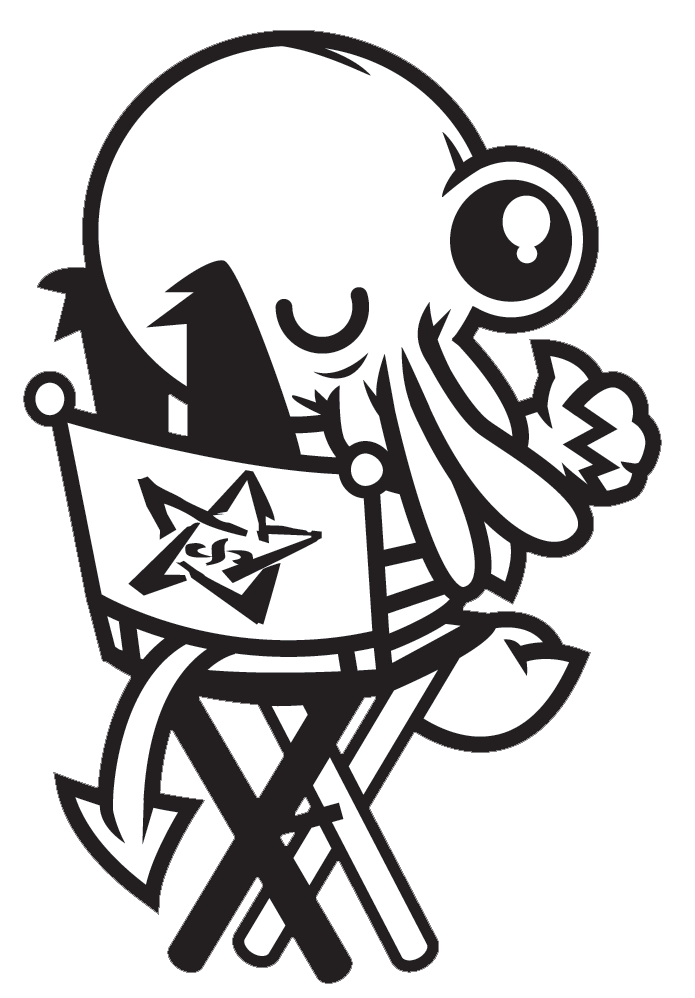 In the interest of full disclosure, I have to give you some background on what you're currently reading – what's now become a ranting blog on H.P. Lovecraft film adaptations.  My initial intention was to write a feature about the nature of Lovecraftian flicks and then list the five best examples.  However, I immediately anticipated some difficulty.  My original thesis was that most of these films don't work, but surely there have been so many attempts to adapt Lovecraft's work that I'd certainly be able to find five movies worthy of recommendation.  Right?
Wrong.
I honestly detest all but one of these movies and we'll get to that exception in a bit, but first let me cover some history:
The early film adaptations were made by Roger Corman starting with a movie called Edgar Allen Poe's The Haunted Palace (1963) which was actually a relatively faithful adaptation of Lovecraft's novel, The Case of Charles Dexter Ward.  As was typical of Corman, he didn't feel Lovecraft was well-known so he slapped on Poe's name and poem title, and with that the Lovecraft film adaptations were birthed.
Corman made two more adaptations before moving on and soon other filmmakers helped "The Old Ones" and their ilk make it to television, although sporadically and mostly in the early 1970's.  But in the 1980's a filmmaker named Stuart Gordon reclaimed Lovecraft for his own.  Gordon adapted the story, Herbert West: Re-Animator, which was a little known Lovecraft tale.  Gordon released Re-Animator in 1985 to instant cult status and much fanfare, although not necessarily from Lovecraft fans. 
Re-Animator is the one and only Lovecraft film that I enjoy.  It's extremely entertaining in an odd, freak show sort of way.  It's gory, nasty, silly, and completely over the top, and honestly, it barely resembles its source material in any way.  And in a bit of strange irony, that's why it works.  Stuart Gordon went on to draw from his muse several more times over the last 25 years, but never as successfully as he did in his ostentatious debut.  And in the meantime one filmmaker after another has tried and failed to succeed where Corman could not and where Gordon struggled mightily.
So, why do Lovecraft's do stories fare poorly as films?
Well, the obvious reason is that many of them have been made by filmmakers with little to no talent and an equal measure of resources with which to make their films.  But the real answer is bigger than that.  The real answer has everything to do with the mechanics of "Story" and the differences between the mediums through which stories are told. 
Lovecraft's work is timeless, abstract, and entirely unique.  He's arguably the most influential horror writer ever.  He's been imitated so often you'd think his style would be old hat by now, but amazingly he's never been replicated, not even in the slightest.  And this failure is that of the wordsmiths working in Lovecraft's own medium – prose, and includes some writers whose tales actually inhabit the universe Lovecraft invented.
The narrator in a prose story is entirely omnipotent and bound by literally nothing.  Much of the conflict in the Lovecraft stories is internalized and brought to a head within the psyche of the protagonist.  The external forces of antagonism are abstractions, universal impossibilities that can barely materialize in the reader's imagination.  The dual nature of Lovecraft's horror is both anomalous and expertly crafted.  In short, Lovecraft is one of a kind.
Now consider this: A filmmaker's job is to externalize the internal.  He is bound by the camera's capacity to show us the story.  You can't film a thought.  Only expert filmmakers succeed at conveying thoughts visually.  They tend to win awards, make lots of money, and not make horror films.  The level of complexity and abstraction and the abominable universal paradoxes and metaphysical entities that inhabit Lovecraft's tales render them nearly impossible to adapt to the medium of film, and particularly by novice filmmakers.
So, if you need to satiate your Lovecraft fix, grab your reading glasses and plan a trip to the nearest book store or library.  Read The Call of Cthulhu and The Dunwich Horror; read whatever you can find.  And in the meantime, go rent Re-Animator, make some popcorn and have yourself a laugh riot.
Jason Thorson – 2010
Tags | cthulhu, cthulhu week, horror-movies, lovecraft