Posted on September 4, 2012 by Matt-M-McElroy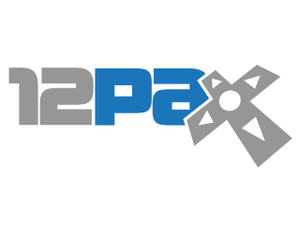 PAX Prime 2012 has wrapped up and I had a great time at the show. That unfortunately meant I had to miss out on other great conventions like Dragon*Con in Atlanta and WorldCon in Chicago. I could go off about the scheduling demons that need to be exorcised to ensure that doesn't happen again. Mostly, because I've heard all kinds of cool stories from those other shows that I missed out on…but anyway, PAX was pretty awesome so let's talk about that…
While I do play a few video games, I don't really go to conventions to play demos or get swag related to the new hotness of the next console game. The line for the Resident Evil demo was 2 hours long on Friday afternoon; I didn't even see how it looked on Saturday. Mostly, my interest in PAX Prime was related to the Tabletop track of panels and events. I was invited to speak on a couple of topics, including "Gaming Grows Up: The Evolution of Modern Gaming" and a very cool GMing roundtable discussion.
I stopped by the Wizards of the Coast booth where they were showing off some very cool Rise of the Underdark campaign events. As usual, they had a great-looking booth with life-size drow and other monsters on display. In addition to a selection of D&D hardcovers they had copies of Charon's Claw, book 3 of the Neverwinter trilogy by R. A. Salvatore. The booth crew was also running some very fun demos of the Lords of Waterdeep board game. I give great credit to Wizards of the Coast for having an enthusiastic and helpful crew working a very busy convention. Not once did they seem tired or bored and they were some of the friendliest and coolest exhibitors of the entire convention.
I ran into Jim Zubkavich at the UDON/Oni Press booth. Zub was showing off his new series, Makeshift Miracle and doing sketches for fans. He also had copies of the awesome Skullkickers, which you should check out if you haven't already.
While I've been to PAX East and many other conventions, this was my first time at PAX Prime. Friday especially seemed really disorganized with Enforcers (i.e. volunteers tasked with controlling lines, helping people find various booths/events and generally keeping things running smoothly) who didn't seem very busy or helpful. Multiple times I ran into big pileups of attendees having trouble getting through aisles and were clogged in locations throughout the exhibit hall. I asked four different Enforcers where the Indie Games and/or Games on Demand was located and got four different answers. Worse, the Tabletop rooms and events were spread out across multiple buildings and the open/free play rooms were also pretty scattered. I'm not sure whose idea it was to cram Fantasy Flight Games into a tiny room on the 3rd floor of the hall…but I don't recommend it for next year.
All that aside, I had a great time at the show and met some excellent people. On the "Gaming Grows Up" panel I was honored to be sitting with Ben Mandall (The Art of the Table), Sarah Lynne Bowman (The Functions of Role-Playing Games), Jess Hartley (Changeling: the Lost, Haunted), Robert Gifford (Geek Chic), Travis Stout (Hunter: the Vigil) and Elizabeth Shoemaker (Two Scooters Press). We covered a variety of topics including gaming with kids, social contracts, trolls in fandom and more. Any one of which could have taken up the entire hour by itself, but Ben kept things moving along and even made time for some interesting questions from the audience that allowed us to explore even more cool topics.
At the Games on Demand room I finally had the chance to play Apocalypse World, something I've been meaning to do for ages. Playing AW of course makes me want to see the tremulus Kickstarter succeed even more.
There were of course tons of sessions of great games like Fiasco, Mouse Guard, Maschine Zeit, Little Fears, InSpectres and more going on pretty much all the time. Plenty of shared enthusiasm from game designers and fans kept the room moving. I think this is one of the best evolutions of the "indie scene" in recent years. I remember constant demos at the Forge booth at GenCon over the years. Games on Demand shares some of that same vibe of constant games from very creative folks. Different designers running each others games and introducing them to new gamers and an all around great scene.
Other than a few logistics issues with the crowd and one or two attendees with poor social skills…PAX 2012 was a great show for me.
What about you?
Tags | convention