Posted on October 1, 2021 by Flames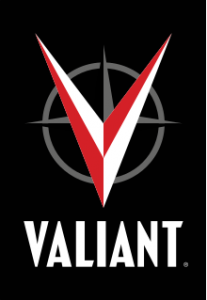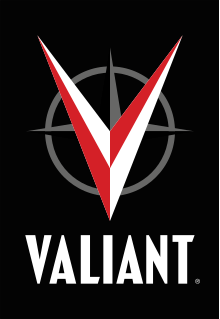 Meet Nic Osborn, the new Marketing Coordinator at Valiant Entertainment. With a Bachelor's Degree in Business Administration from Purdue Global University, over four years of freelance comics press experience as well as two years serving as the Editor in Chief at the comics press outlet Comic Watch and co-host of the Valiant Watch podcast, Nic has embraced the role of Marketing Coordinator at Valiant Entertainment to continue sharing his passion for the Valiant Universe.
"I am incredibly hyped to join the Valiant team. I feel like I could take flight beside FAITH herself at any moment," said Nic. "Valiant boasts an undeniably impressive legacy and still has so much potential for the future in comics… and more. As a part of the fandom, I've seen the passion so many have for this universe and know firsthand how easy it is to love the characters that live in it. I'm truly thankful for the opportunity to be a part of this remarkable era for Valiant and after my short time with the team so far, there is already so much I can't wait to share with everyone. Longtime fans and newcomers alike, you are definitely going to want to stay tuned for what's to come!"
As the Marketing Coordinator, Nic is working closely with parent company DMG Entertainment on an array of new projects across various platforms including Kickstarter and so much more to continue growing the Valiant brand. He will also be utilizing his experience to focus on digital initiatives throughout social media and the fan-facing Valiant Voice newsletter, the expansion of press relationships and helping with internal Valiant marketing strategies.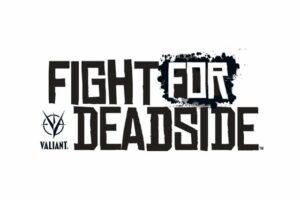 Already a dedicated fan of the Valiant Universe before joining the team, Nic is eager to spread the word about the ambitious road ahead, including the first Valiant Kickstarter tabletop game Valiant: FIGHT for DEADSIDE and the return of his favorite character SHADOWMAN in January. "I'm a horror fan at heart, and because of that SHADOWMAN will always be a special character to me. From the '90s introduction to this supernatural superhero to the current volume delving into his horrific roots, Jack Boniface is a force to be reckoned with for things that go bump in the night. His featured role in our first Kickstarter tabletop game Valiant: FIGHT for DEADSIDE as well as the upcoming return of SHADOWMAN from Cullen Bunn and Pedro Andreo is sure to further prove why he is such a timeless character, and one that any fan of the genre should check out."
Director of Valiant Publishing Gregg Katzman is confident Nic's the right person to help the Valiant brand move forward and reach new heights. "We're lucky to have Nic at Valiant," said Gregg. "His ambition, creativity, and authentic love for Valiant's characters are exactly what we need as we head towards a sincerely exciting year of brand new launches for the Valiant Universe in 2022. You'll be hearing more about that very soon…"
Look for Valiant Comics on DriveThruComics.com or at a comic shop near you. Watch for more developments about the Valiant Universe in 2022.


Tags | comics, valiant comics