Posted on January 23, 2020 by Flames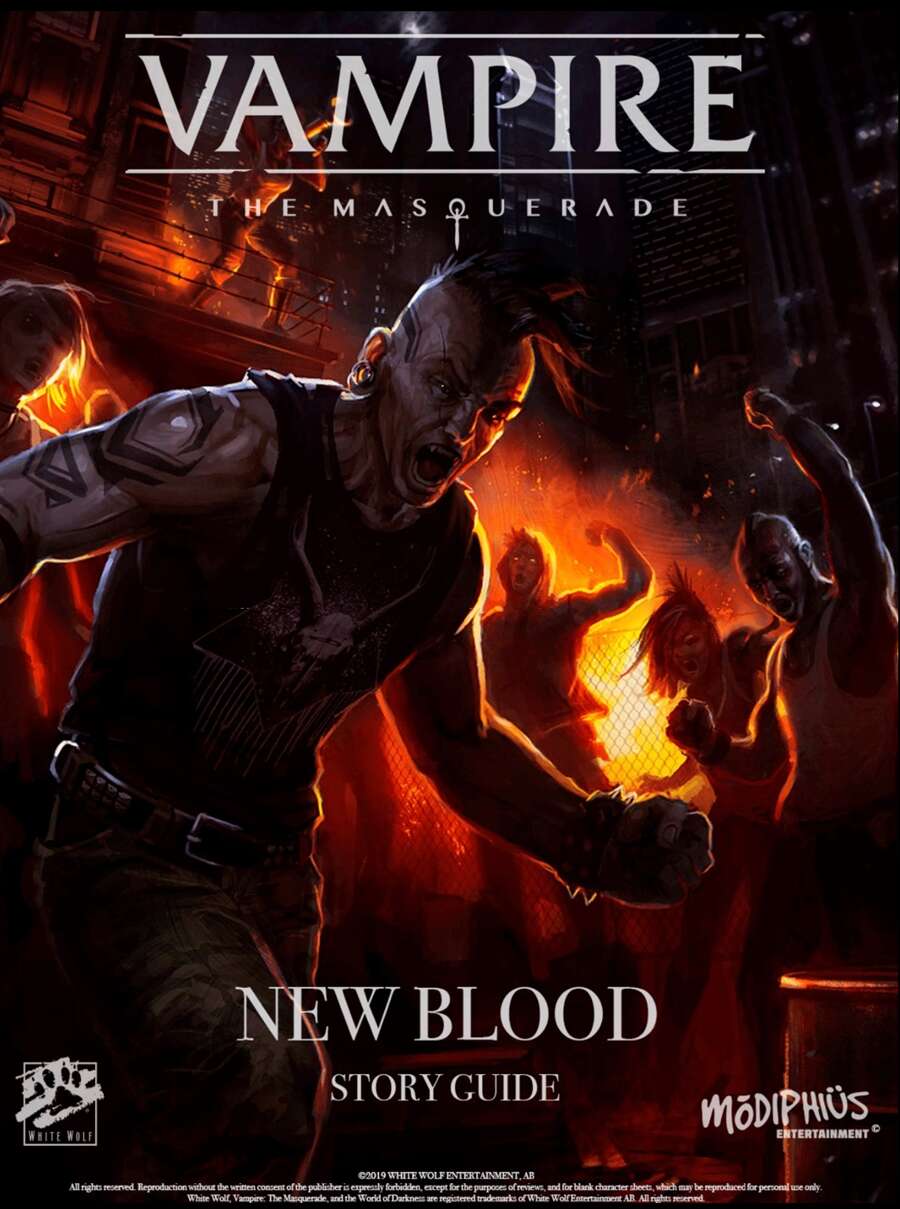 The Vampire: The Masquerade – New Blood Starter Pack is a print & play PDF bundle that embraces you into the World of Darkness and Vampire: The Masquerade.
Designed with new Storytellers and players in mind, it features a new story that teaches you to play this new edition of the roleplaying game, a rules reference guide, printable enemy and victim cards, 7 player characters, and a relationship map.
You wake up in a meat locker with vague memories of what happened last night. Something about you is not quite right. As you come to your senses, you realize that you have a hunger you'd never experienced before. Gradually, you'll come to realize that you've been Embraced into the world of Kindred – or vampires to those not in the know.
This story takes you through your very first steps in Vampire: The Masquerade. Whether you will be the Storyteller running this, or a player participating in the story, this product doesn't require any previous knowledge of or experience with the game.
– This pack introduces you to Vampire: The Masquerade 5th Edition, whether you are new to roleplaying games, or a player of previous editions.
– The short story teaches you to how to play Vampire: The Masquerade 5th Edition, as you play.
Vampire: The Masquerade 5th Edition is the newest incarnation of the classic storytelling game of personal and political horror, in which you portray a supernatural predator with all their powers and weaknesses, struggling with the loss of their humanity.
The Vampire: The Masquerade – New Blood Starter Pack is available now in PDF format at StorytellersVault.com

Tags | modern-horror, vampires, world-of-darkness