Posted on May 16, 2019 by Monica Valentinelli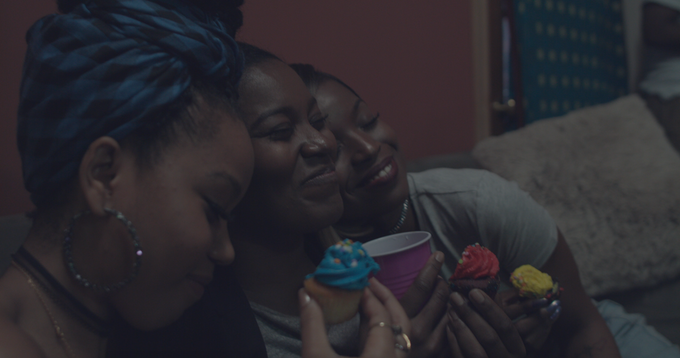 Despite the prominence of witches in pop culture, black women tend to be cast in supporting roles. From Rochelle's prominent role in The Craft (1996) to films where the supernatural is merely hinted at like Eve's Bayou (1997), the genre of magic-related films and television shows have yet to embrace black women in the role of a protagonist without touching upon slave narratives in Siempre Brujah (2019) or stereotypes rampant in New Orleans-based films. Angelica Jade Bastién once wrote in a Vulture article from 2017: "It may very well be naïve to expect historical truths and cultural sensitivity when it comes to filmmakers approaching black witches, whether they practice Wicca, hoodoo, or New Orleans voodoo. But as black political identity has become a vital criterion for how pop culture is judged, it seems foolish to ignore this lineage."(1)
Thankfully, crowdfunding platforms give creators the opportunity to fund their artistic vision and add new voices to a popular theme. Enter Juju: The Web Series on Kickstarter. Written by Jhé "Moon" Ferguson, Juju is about three best friends who discover they're descended from witches who practiced a West African magical tradition called Yoruba. The story does incorporate elements of the Salem myth and the trope that a generational curse must be broken–but this is something we've never seen before despite decades of witch-centric media. Using genre conventions helps sell the narrative for me, because it means as a viewer I'll explore a new take on the genre by getting to know magical black women who struggle in their daily lives and must deal with occult forces.
Promised rewards range from a $20 tier for screenwriting–an absolute steal–to magical e-Books in addition to the web series. If you're curious about Juju: The Web Series, check out Afropunk's "Yoruba Witches Grapple with Adulthood In 'Juju' Web Series" or Shadow and Act's "'Juju': Three Black Women Learn They're Descendants Of Yoruba Witches In New Fantasy Web Series".
Check out Juju: The Web Series on Kickstarter for more information about this landmark series.

Tags | kickstarter, witch, witchcraft