Posted on May 2, 2011 by Flames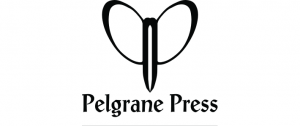 FlamesRising.com is pleased to announce a new type of theme week for our readers. From Monday, May 2nd 2011 through Friday, May 6th 2011 we will highlight a specific publisher.
To launch our new theme week, we have chosen Pelgrane Press as our featured publisher. If you've been following our site, you may recall we have provided you with popular previews, interviews, reviews and articles in the past. Based on this publisher's popularity in the hobby games industry and with horror fans like you, we felt Pelgrane Press was a worthy choice.
Not familiar with Pelgrane Press, its Gumshoe System and its recently announced Stone Skin Press fiction imprint? For starters, why not check out our Cthulhu Apocalypse: The Dead White World Preview, which is the first part of the highly anticipated Cthulhu Apocalypse series by Graham Walmsley. From there, we recommend reading our recent interview with Robin D. Laws, our interview with Ken Hite and our interview with composer James Semple.
For Trail of Cthulhu RPG fans, don't forget to check out our FlamesRising.com exclusive. Robin Laws provided us with Inmates: A Campaign Frame.
Curious about the Gumshoe System? Want to play games like Trail of Cthulhu and Esoterrorists but haven't had the cash? To celebrate our first-ever publisher theme week, Pelgrane Press is sponsoring a contest here on FlamesRising.com!
br>
br>
Pelgrane Press Week Contest!
As part of Pelgrane Press Week here at Flames Rising we are giving away several gift certificates to the Pelgrane Press Online Store. You can use these gift certificates to get your favorite Gumshoe, Dying Earth and other goodies directly from the folks at Pelgrane Press!
Since the Gumshoe RPG system is all about investigation scenarios, we want to hear about your favorite fictional detective. Who is it and why are they your favorite? Want to win? Read the rules below and comment on this post to enter. How easy is that?
Contest runs through midnight on Friday May 6, 2011 so be sure to enter today! We have several prizes we can give away, so don't be afraid to tell a friend, too!
br>
br>
Contest Details
br>
Pelgrane Press will be giving away one $30 and two $10 gift certificates. Please read the fine print below to find out how you can win!
1.
One Entry Per Person
– We ask that you post one entry per person, so that your fellow horror fans can have an equal chance of winning a prize.
2.
Entries That Will/Won't Be Considered
– By keeping these simple guidelines in mind, you will increase your chance of winning.
What Will Be Considered – Tell us who is your favorite fiction detective (and why) in a comment below this article. Only entries posted by midnight CST on Friday, May 6th 2011 will be eligible to win.
What Won't Be Considered – Entries that are full of harsh or foul language, overly graphic/sexual depictions or discriminatory/slang comments will not be posted.
3. Valid Email Address Required – When you post your comment, there's a field to enter your email address. In order for us to notify winners, we ask that you please include a valid email address. This email address will not be posted publicly and will be provided to Pelgrane Press. We will not use your email address for any other reason other than to notify you if you've won.
4. Prizes and Notification – Pelgrane Press will provide one $30.00 gift certificate and two $10.00 gift certificates to three, separate contest winners. The value of the gift certificates is listed in U.S. currency. Contest winners will be notified via email within one week after the contest ends.
Good luck!

Tags | Contest, gumshoe, pelgrane press