Posted on July 1, 2010 by Flames
The Event FIVE Years in the Making!
Thirteen mystical Artifacts, including the Witchblade, the Darkness and others, guide the fate of the Top Cow Universe. For centuries, it's been whispered that bringing together all 13 Artifacts would herald mankind's destruction. But a mysterious figure has been manipulating events, laying plans to put Armageddon into motion. The final phase begins here, with the abduction of Hope, the daughter of Sara Pezzini and Jackie Estacado. What ensues will remake the entirety of the Top Cow Universe, from the Witchblade and the Darkness, to the Angelus, Magdalena, and countless others. Artifacts #1 is the perfect place for faithful readers to see their loyalty pay off, and for new readers to experience the Top Cow Universe.
From Top Cow Universe architect Ron Marz (Witchblade, Angelus) and Top Cow superstar artist Michael Broussard (The Darkness) comes an event series, which will literally shake the Top Cow Universe to its foundation. Featuring a jam piece cover by Broussard, Marc Silvestri, Stjepan Sejic, Sheldon Mitchell, and Nelson Blake II, as well as a variant cover series featuring each of the 13 Artifact bearers by John Tyler Christopher (Witchblade), and a special first-issue cover by Dale Keown (The Darkness/Pitt).
Flames Rising is pleased to present several preview pages from this new series by Top Cow Productions. Click on the images for a closer look: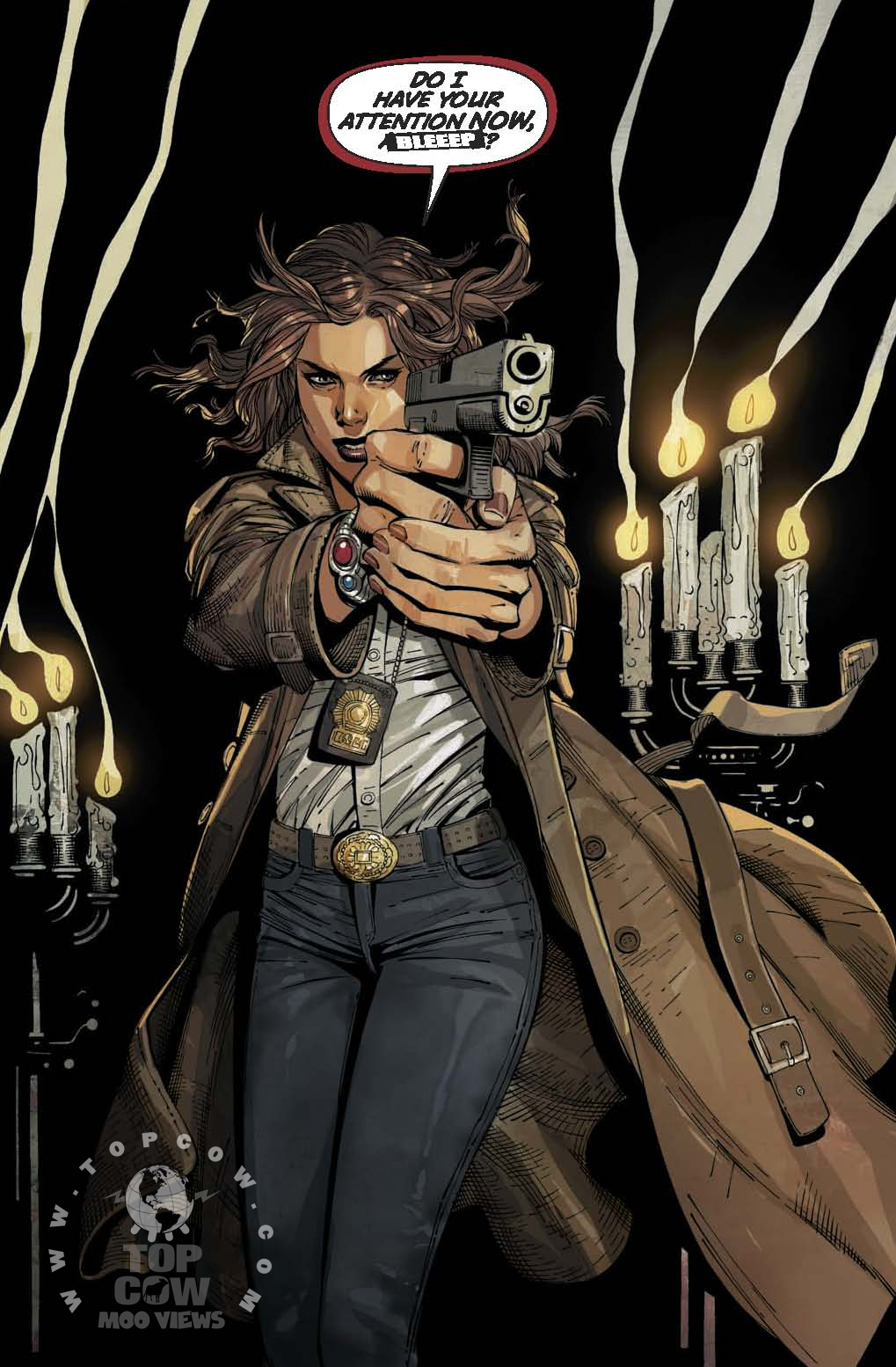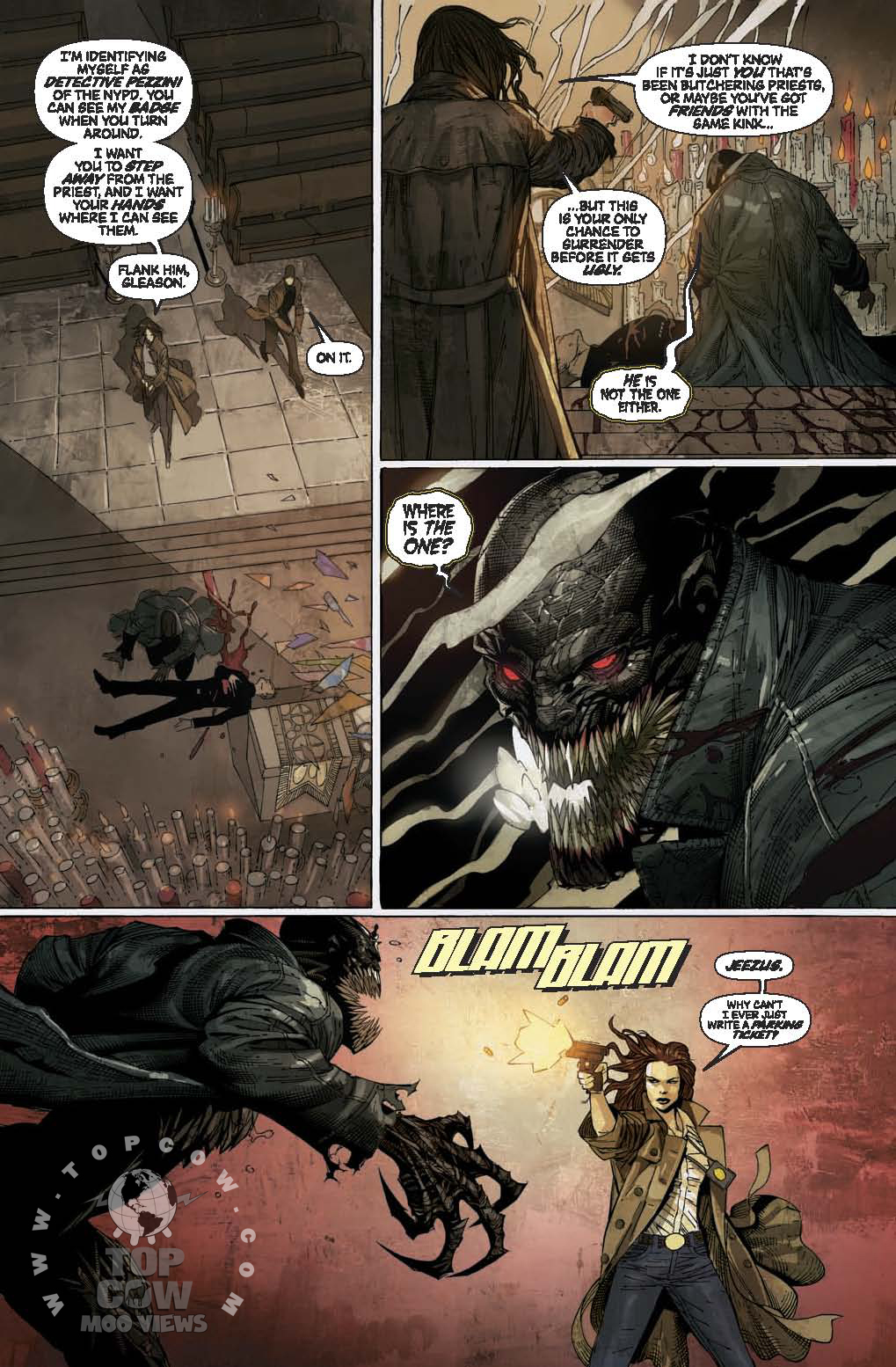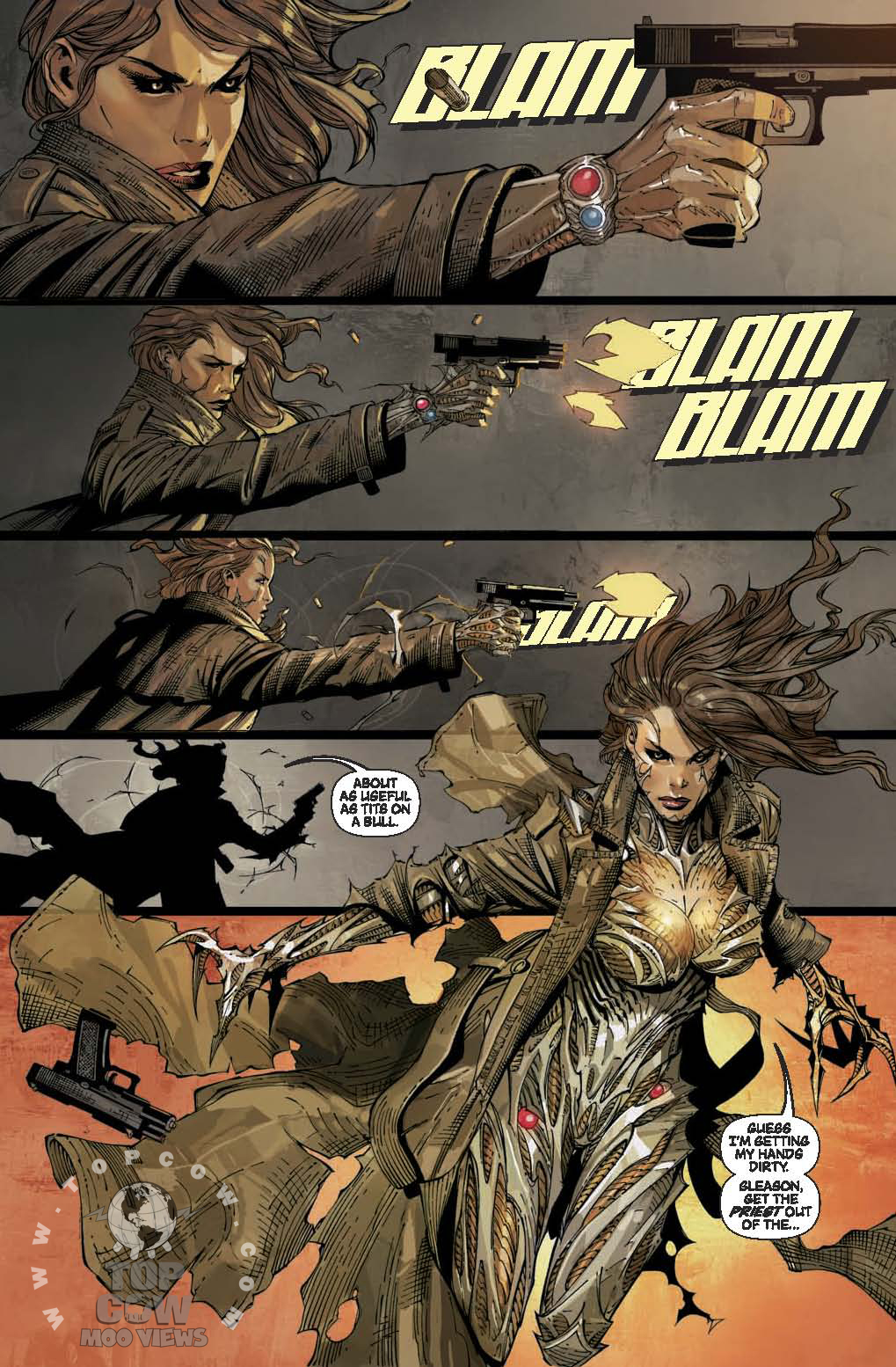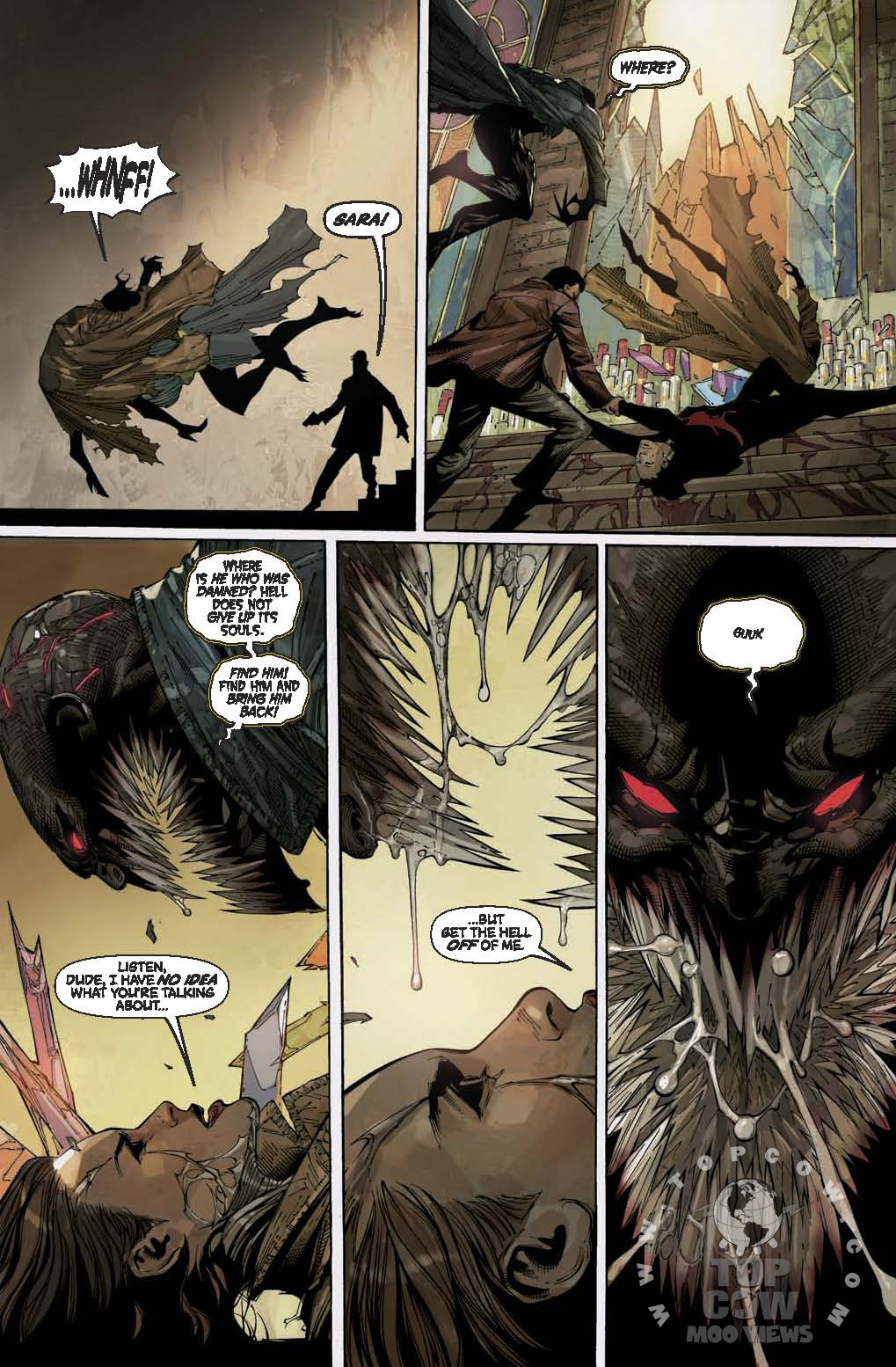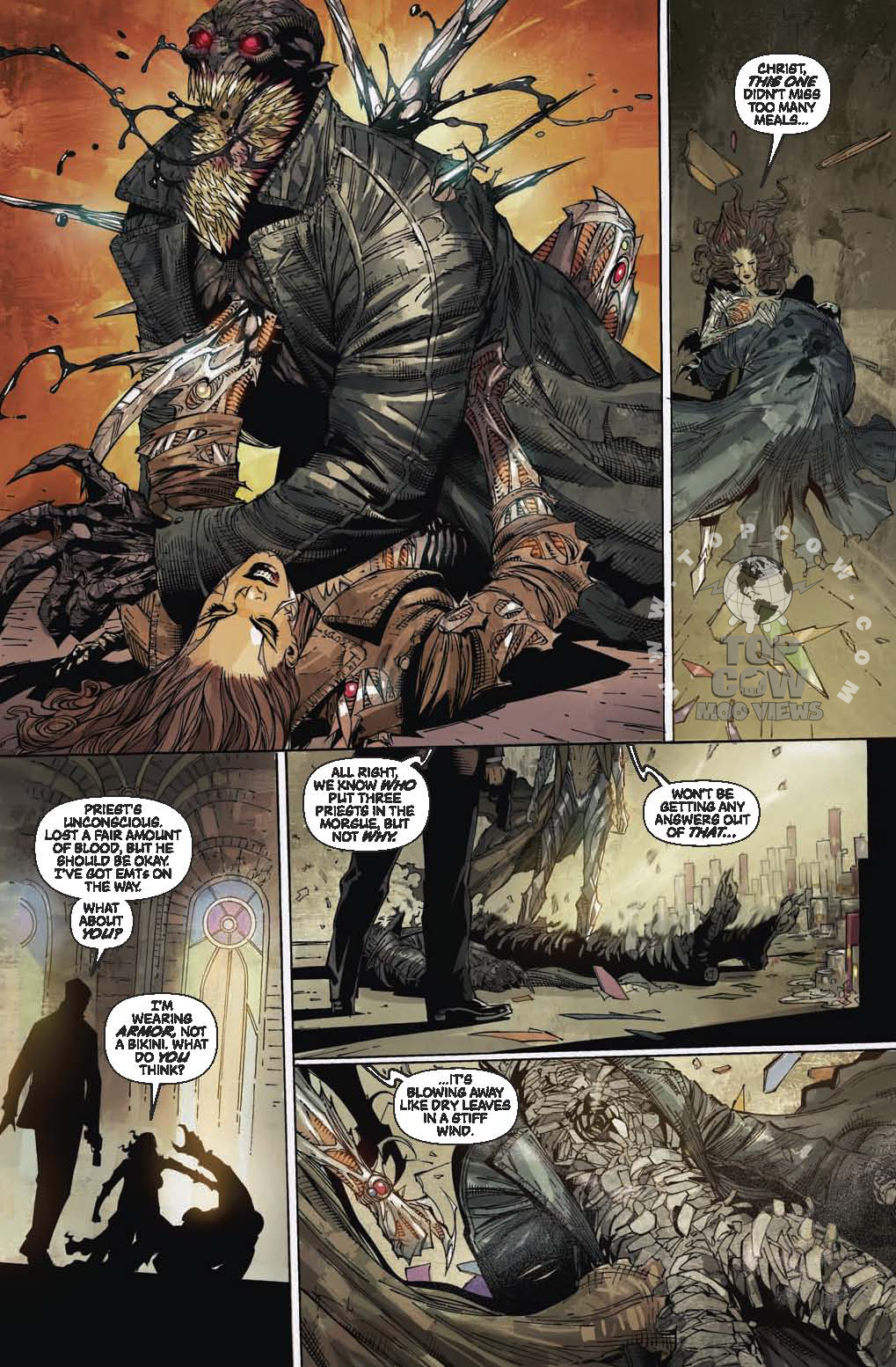 Artifacts #1 (of 13)
Written by Ron Marz with art by Michael Broussard
Featuring Covers by Top Cow's Finest, John Tyler Christopher & Dale Keown
Look for Artifacts #1 at your local comic book store and now you can get back issues of several Top Cow series in digital format at DriveThruComics.com.
Tags | drivethrucomics, top cow, witchblade