Posted on December 12, 2021 by Flames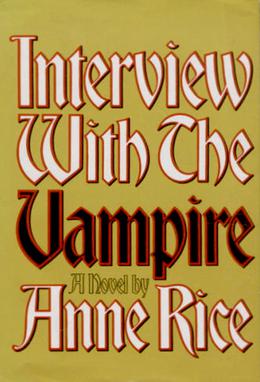 The year is 1976. A novel debuts: Interview With a Vampire by Anne Rice. A book written about a man named Louis from New Orleans who became a vampire–thanks to Lestat, a complicated antihero who both loathes and revels in his own vampirism and place within vampire society.
Challenging social norms in any era is guaranteed to trigger a cultural backlash–and the 1970s was no different. For many, the 1970s was a decade rife with conflict and uncertainty. This is the era that birthed second wave feminism and rallying cries for gay, civil, reproductive rights against a turbulent backdrop of events including Vietnam, Watergate, and the Energy Crisis.
In horror, Rice's debut and best known genre, there were repercussions as creators and consumers embraced the darkness. While the popularity of vampires continued to rise, the 1970s zeitgeist shifted to include the birth of the scream queen, a then-contemporary analog for the damsel in distress, and the rise of powerful Satanic witches.
But what of Anne Rice? Though her characters may have been unconsciously affected and shaped by these events, Interview With a Vampire was deeply personal and drawn from a mother's grief. In a 2014 interview with The Independent, she reflected that: "I was a sad, broken and despairing atheist. I pitched myself into writing and made up a story about vampires. I didn't know it at the time but it was all about my daughter, the loss of her and the need to go on living when faith is shattered. But the lights do come back on, no matter how dark it seems."
Since her debut in 1976, Rice published over two dozen novels about vampires, witches, and faith. Despite this, Interview With a Vampire continues to be her best-known novel, in part because of its undeniable influence on the horror genre. Her characters re-shaped modern vampires as relatable predators who reflected and felt remorse, even love. Her stories gave something to audiences that resonated–the ability to recognize ourselves in the deepest dark, not because that darkness is eternal and inevitable, but because the "lights do come back on, no matter how dark it seems."
We, the FlamesRising.com staff and contributors both past and present, would like to extend our deepest condolences to Anne Rice's family and friends. There is no article, no book, no movie that can speak to the decades of influence she's had on the genre and individual creators like ourselves. Ann, wherever you are, "Thank you" for the gift of your stories and know you will always be well remembered. May you find peace.


Tags | vampires