Posted on October 15, 2013 by Flames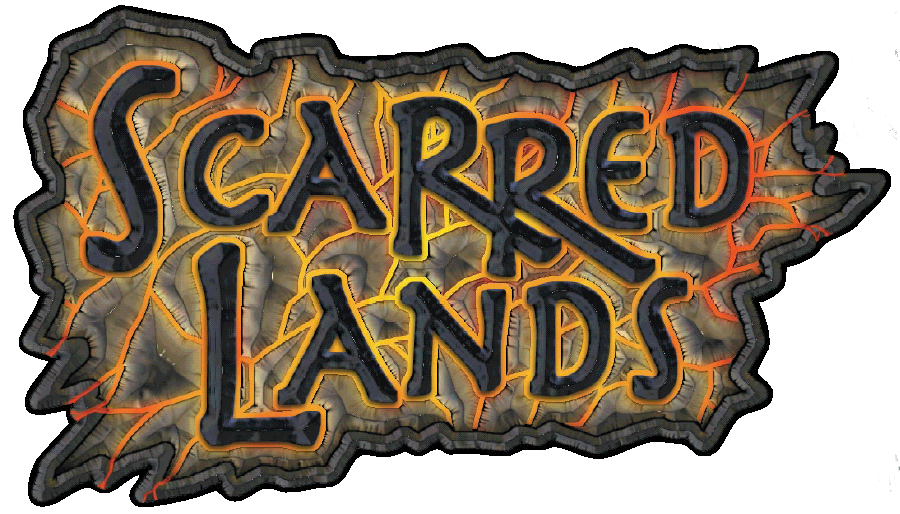 Nocturnal Media and Onyx Path Publishing are proud to announce that they have jointly purchased the rights to the Scarred Lands fantasy setting.
Rich Thomas, CEO and Creative Director at Onyx Path Publishing: "Scarred Lands was one of my favorite settings to world-build during my days at White Wolf, along with Scion and Trinity, and I'm just thrilled that Onyx Path, teamed up with my good friend Stewart Wieck's company Nocturnal Media, has a chance to revisit and revitalize this epic fantasy world that's been warped and twisted by the wars of gods and titans."
In the Scarred Lands, the gods and the titans warred for supremacy, while vast armies of mortal creatures fought beside their creators. The monstrous spawn of the titans violently engaged humans, elves, dwarves and other Divine Races. Now 150 years after the defeat of the titans, the world remains scarred and untamed. Even Ghelspad, the most populated and mapped continent of the Scarred Lands, plays host to vast unexplored regions; guards unsolved riddles from ancient cultures; and taunts adventures with the promise of undiscovered riches hidden among ruined civilizations.
"Rich and I are very excited to once again control the destiny of the Scarred Lands," says Stewart Wieck, Publisher at Nocturnal Media. "This fantasy world was the combined effort of many talented developers at White Wolf a decade ago. Rich and I were very hands-on with the world from the beginning, and feel like there is a lot more that both we and the setting can offer."
The Scarred Lands was one of the most successful and engaging campaign settings to arise during the wild and crazy days of the D20 license. While it is richly detailed in over two dozen game and fiction titles, Nocturnal Media and Onyx Path Publishing have plans to reimagine the setting and system to excite a modern gaming audience as well as to thrill fans of the original game.
About Onyx Path
Onyx Path Publishing was founded by industry veteran and long-term White Wolf Creative Director Richard Thomas. The company collaborates with other experienced designers, developers, artists, and writers to bring new (and existing) games like Scion®, Vampire: the Requiem®, Exalted®, and Mage: the Ascension 20th Anniversary Edition® to fans worldwide via PDF and physical PoDs through DriveThruRPG.com and Onyx's many successful Kickstarter campaigns for Deluxe traditionally printed editions.
For more about Onyx Path Publishing, visit us at: www.theonyxpath.com
About Nocturnal Media
Nocturnal Media, LLC is a Houston-based game development studio specializing in games, applications and interactive multimedia on a broad range of platforms – from printed product like books and boards to all the latest tools, including augmented reality. We create with an ethos of rigorous, old-school game development and a focus on content-rich design. Our studio was founded by Stewart Wieck (author and game designer who established White Wolf Publishing in 1986, publisher of Vampire: The Masquerade and the series of World of Darkness games) and Oliver Diaz (principal owner of FuelFX, provider of turn-key creative and branding services for companies like BP, Dell, Tyco, Nabors, Chevron, Schlumberger, Halliburton and Vestas).
Find us at www.nocturnal-media.com
Tags | scarred lands