Posted on November 21, 2012 by Flames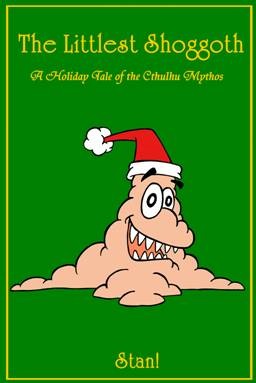 The Littlest Shoggoth is a children's story written and illustrated by longtime game industry veteran, Stan! It was originally released for free on the website StoryTimeWithStan.com and was subsequently published in a very limited print run by Super Genius Games. Since that edition went out of print, the book has been unavailable (though the story can still be read online).
For a long time we've wanted to bring the book back into print in a premium edition, and now with your help, we hope to do just that.
If we can raise just $5,000 in pledges, we can bring The Littlest Shoggoth back into print with a high-quality print run that will allow it to reach a broader audience and become the quirky holiday tradition that it deserves to be.
Find out more information and support this project at Kickstarter.com!
[...more]