Posted on October 7, 2017 by Monica Valentinelli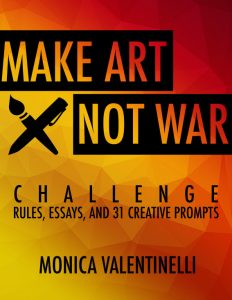 Back in December of 2016, I started an initiative to help artists focus on making art anticipating an awful four years of politics and distractions. Making art is part of who we are, what we do, and how many of us earn a living (or part thereof).
I am pleased to announce the release of Make Art Not War Challenge: Rules, Essays, and 31 Creative Prompts. This eBook is available in multiple file formats through DriveThruFiction.com in Nook (ePub), Kindle (Mobi), and PDF formats.
[...more]