Posted on July 23, 2011 by Monica Valentinelli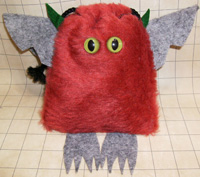 Some girls prefer diamonds and roses, but I get more out of things that I can either use or collect. Enter the Dice Goblin dice bags from an independent artist. Handmade and sturdy, I often get compliments on mine.
Available in the U.S. and internationally, the Dice Goblin dice bags are twenty-percent off through Saturday, July 30th.
[...more]