Posted on October 20, 2009 by Monica Valentinelli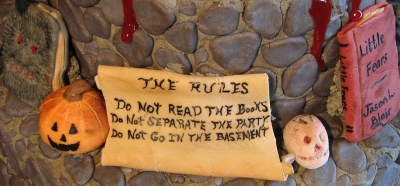 On Saturday, October 17th, FlamesRising.com was on hand to celebrate the launch of LITTLE FEARS during Madison Games Day 2. We had a great turn out and several people were on hand to play games and take lots of pictures. There are quite a few floating around; you can see a number of photos through the Madison Games Day Yahoo! Group.
To celebrate the birthday of LITTLE FEARS: NIGHTMARE EDITION, there were two really awesome cakes on hand.
[...more]