Posted on October 15, 2020 by Flames
Want to put more spook at your table? Take a fun class with games veteran Monica Valentinelli!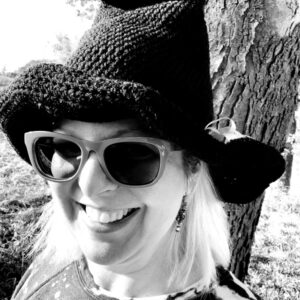 Class: Horror in Games
Next class date: Saturday, October 24, 2020, 9:30-11:30 AM Pacific Time.
In gaming, the answer to "Is horror a mood or a genre?" is "YES!" In this workshop, gaming veteran Monica Valentinelli addresses how to include horror in your non-horror games, how to write horror game material without leaning on problematic tropes, and how safety tools can enhance your horror game's experience. You'll also learn a few off-page techniques that help facilitate that feeling of dread from start to finish.
This class is appropriate for game writers, DMs, and horror enthusiasts!
Classes are taught online and require a reliable Internet connection, although in the past participants have logged on from coffee shops, cafes, and even an airplane; a webcam is suggested but not required.
To sign up for this class, visit: Rambo Academy: Horror in Games and send the class coordinator, Cat Rambo, an email.
If you're curious about the class, you can visit Monica's Marvelous Musings for a preview of the content.

Tags | horror, horrorgames, writingclasses