Posted on July 6, 2015 by Flames
The Poison Tree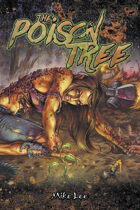 Savannah is under siege.
For 20 years the minions of the Wyrm have threatened the Coastal Empire, checked only by the courage and cunning of the Shadow Lords. Every year, the septs of the Southern Protectorate send young warriors to aid in the defense and to prove their mettle in the pressure cooker of the port city.
It's not enough.
Every night, the Wyrm grows stronger, its forces more bold. Now, young cubs are dead and a hidden foe reaches out its claws to exact revenge against Savannah's Garou.
Ingrid Stormwalker, war chief of the Coastal Empire, must defy her sept's law, her family, and her pack to uncover the root of the rotten vine that chokes her beloved caern.
Time is running out for the historic city — and the entire Southern Protectorate.
The Poison Tree is now available in eBook and Softcover formats at DriveThruFiction.com!
Also available now from Onyx Path Publishing:
Beast Within Revised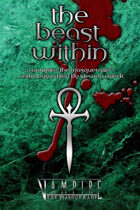 Unseen. The Kindred Move Among Us
Not merely mad beasts of lonely hunters, the vampires of the World of Darkness who call themselves The Kindred because of the blood that elementally binds them together, are dnagerously organized and cunning. They hide behind a plan they call the Masquerade so that they do not draw the attention or ire of mortals, and the society this masquerade obscures is as rich with wonders and as rife with conflice as any ever known among men.
This collection of stories concerning the Kindred of the World of Darkness serves as both an introduction to their nature and an expose of the danger they pose. Collected within this second edition are favorites of the first edition, including stories by S.P. Somtow and Mathew J. Costello, as well as two all-new stories from Gherbod Flemming and Eric Griffin, two authors of the bestselling Vampire Clan Novel series.
Beast Within Revised is now available in eBook and Softcover formats at DriveThruFiction.com!

Tags | drivethrufiction, world-of-darkness