Posted on February 9, 2010 by Flames
Over the past few weeks, FlamesRising.com has been pleased to present you with an interview with Peter Straub, a review of A DARK MATTER and the chance to ask Peter Straub a question about his new novel. To celebrate the release of A DARK MATTER, FlamesRising.com is teaming up with Doubleday for a terror-ific contest.
Before we get to the contest details, we'd like to share with you Peter's answers to your questions.
FlamesRising.com Reader Questions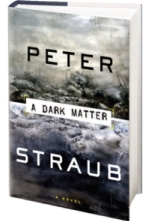 In a previous post, we offered readers the chance to ask Peter Straub a question. Here are his responses:
If there is one story/novel that you wish you were the one to have written it, what would it be?
If I could be the author of one book I have not written… Gatsby? Absalom, Absalom? No, let's be even more grandiose and say, MADAME BOVARY. I can't believe I just said that.
Did you have to do a lot of research for this book?
No, no research at all, really. I remembered the Madison of my college years pretty well, and invented what I had to invent.
Do you ever get so engrossed in the plot and the characters that you find them "following" you into the real world?
This happens very rarely. I once saw two dear characters from KOKO in a Village jazz club, Michael Poole and Maggie Lah, and I just sat there staring at them, in love all over again.
FlamesRising.com would like to extend it's deepest thanks to Peter Straub for taking the time to answer our questions. To keep up-to-date with news about Peter's work, we encourage you to visit the official Peter Straub Facebook fan page or his website located at www.peterstraub.net.
Time for a Nightmarishly Good Contest!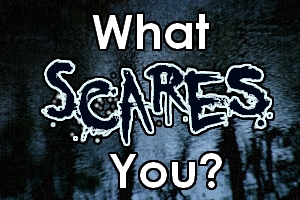 Are you afraid of a scary clown? Do bats frighten you? To celebrate the release of Peter Straub's new book, A DARK MATTER, we're teaming up with Doubleday for a fun contest! Simply, post your worst nightmare in the comments below for your chance to win a free copy of A DARK MATTER mailed right to your door!
Contest runs through midnight, February 15th so be sure to enter today! We have several books we can give away, so don't be afraid to tell a friend, too!
Contest Details
1. One Entry Per Person – We ask that you post one entry per person, so that your fellow horror fans can have an equal chance of winning a copy of A DARK MATTER.
2. Entries That Will/Won't Be Considered – By keeping these simple guidelines in mind, you will increase your chance of winning.
What Will Be Considered – Entries of at least one sentence in length that are geared toward a public audience have the best chance of winning. Only entries posted by midnight, February 15th will be eligible to win.
What Won't Be Considered – Entries that are full of harsh or foul language, overly graphic/sexual depictions or discriminatory/slang comments will not be posted.
3. Valid Email Address Required – When you post your comment, there's a field to enter your email address. In order for us to notify winners, we ask that you please include a valid email address. This email address will not be posted publicly, and we will not use your email address for any other reason other than to notify you if you've won.
4. Valid Postal Address Required – Once we notify you, we will need you to provide us with a valid mailing address so we can mail you your prize.
Contest winners will be notified via email within one week after the contest ends. Good luck!
Tags | book give-a-way, Contest, free book