Posted on September 30, 2009 by Monica Valentinelli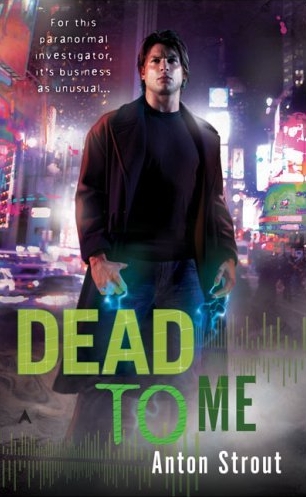 Billed as Jim Butcher-light, DEAD TO ME is an urban fantasy novel for debut author Anton Strout. In this series, the main character (named Simon Canderous) struggles with his psychometric ability while working for the Department of Extraordinary Affairs in Manhattan.
Strout introduces Simon as a conflicted character who hasn't quite figured everything out yet. His ability allows Simon to get a psychic impression (which is portrayed as if Simon is reliving a memory) off of everything he touches — including people. Sometimes those impressions are multi-layered; sometimes they're not. His psychometric ability has affected everything from Simon's moral judgments to his love life and even his health; there is definitely a "cost" to Simon's inability to control his power.
[...more]