Posted on October 4, 2019 by Flames
Astral TableTop has released the newest version of their virtual tabletop platform. The release includes major performance updates that make the platform faster and snappier than ever.
"Our goal is always to make Astral fast and fun to use," says Astral CEO Tom Lackemann. "Not only does this release ensure a seamless experience for online groups, but tabletop roleplaying gamers who use tablet devices at the gaming table will notice a significant improvement."
The release also includes updates to Astral's dynamic lighting, including streamlined ways to create interactive doors and establish dynamic lighting boundaries. A new "Smooth Dynamic Lighting" setting blurs the edges of a visibility range to evoke a more natural line-of-sight. With the new "Share Party Vision," Game Masters or players can see what their fellow adventurers see as they navigate epic worlds.
"This overhaul allows us move even faster with more stability," Lackemann says. "We're using the opportunity to deliver some really game-changing tools next month."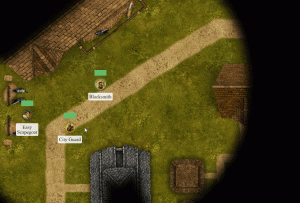 Astral's next update will include an interactive character sheet and more support for mobile devices. The team invites feedback and ideas on these features; please email ashley AT astraltabletop DOT com.
Have you tried Astral Tabletop yet? All tabletop RPG players are invited to try Astral for free! Get started at www.astraltabletop.com.


Tags | online gaming, rpg tools