Posted on April 13, 2012 by Flames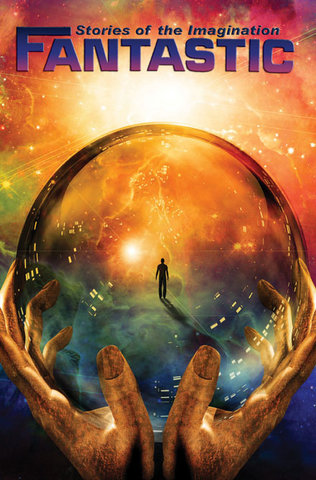 Fantastic Stories of the Imagination is Warren Lapine's new anthology, taking an SF magazine sensibility into the anthology market. He brings 14 very diverse stories by a wide range of authors from great masters such as Mike Resnick and Harlan Elision to more recent discoveries (at least to me) Fans of the Liaden universe will be glad to see a Sharon Lee and Steve Miller story.
The tales go from pure science fiction through to urban fantasy. There is no theme to the anthology though many of the stories deal with the intersection between man and machine and the question of where one leaves off. Most of the stories deal with ethical and moral issues characters face, about when to intervene in someone else's life or situation. Love is encountered, succeeds, disappoints, fails and rises from the ashes as we learn to cope, to hold and to release.
[...more]