Posted on January 22, 2013 by Monica Valentinelli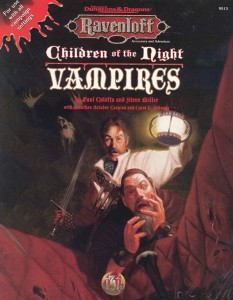 In the wee hours of the morning, you may have heard your d20s jump for joy. Wizards of the Coast, in conjunction with DriveThruRPG, announced today a new site launch – DNDClassics.com. The news first broke via GeekDad at Wired Magazine.
Here's a quote from the article:
Mike Mearls, senior manager of Dungeons & Dragons research and development, likened the project of sifting through his company's vast archives and deciding which products to make available again much like a movie studio "going through a back catalogue" of old movies to decide what to release on DVD and Blu-ray. "You can always find these things on eBay," said Mearls. "But like baseball cards in the 1970s, no one took care of them. You have to pay a premium for it." — SOURCE: New Digital Archive Resurrects Classic Dungeons and Dragons Adventures
The new site launched this morning with eighty classic supplements; more will be released on a rolling basis. Right now, you can also download supplements for Eberron, Ravenloft (my personal favorite), Greyhawk, Planescape, and the Forgotten Realms. I'm happy to see these books are now available to fans once again. It's like rediscovering a whole new world!
Additionally, there are a few points I want to highlight and reinforce about DNDClassics.com and the site's functionality:
• Your login on DriveThruRPG.com and RPGNow.com will also work on DNDClassics.com.
• If you purchased Wizards of the Coast titles in the past, you don't have to "re-buy" them. As they're released, you will see them in the My Library section of your account.
• DriveThruRPG.com has increased the quality of the classic PDFs so they'll be easier to read, navigate, and enjoy.
• Every edition will be available again, too! No more edition wars!
If you're hoping for more insight, there's a thread over at RPG.net which is several pages long and still growing! So far, the response has been overwhelmingly positive to the announcement and I hope that momentum continues. Giving folks more access to games online — especially nostalgia titles like these — are a good thing in my mind.
Now, to brush off my d20s and figure out when I'll have time to play… Happy gaming!