Posted on July 1, 2010 by Flames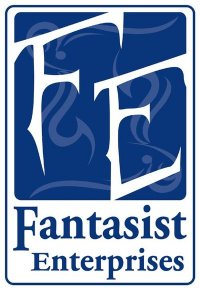 Fantasist Enterprises is offering lifetime subscriptions to its line of anthologies and novels in an effort to raise funds for their next anthology, Fantastical Visions V. The fundraiser is taking place from June 15 to July 31 on Kickstarter.com, a web site devoted to helping creative projects, events, and dreams come to life. "We're offering lifetime subscriptions to the Fantastical Visions series, as well as our main line of fantasy and horror books, in order to publish the anthology, and to generate seed money that will help us grow as a company and work with more authors," says publisher and editor-in-chief William Horner. "If we raise enough capital, we have several projects in the works that we will be able to complete right away. We'll then reopen for submissions."
Subscriptions to the Fantastical Visions series will be offered for donations of $1,000, and will include the company's entire backlist as well as extra incentives. Donors of $4,000 will receive all offered incentives including a lifetime subscription to the main line of books. Other incentives are also being offered at lower donation levels starting at $1 and include tote bags, signed copies of Fantastical Visions V, and other titles from Fantasist Enterprises.
Donations will be used to pay the authors' advances for the stories to appear in Fantastical Visions V, to hire an artist for the book, and to cover printing and promotional costs. Additional funds will be used to publish future titles—all monies will go to paying author and artist advances and to covering printing and promotional costs. No funds will be used to cover general operating expenses.
FE currently has three anthology projects and one novel in the works: Fantastical Visions V; Blood & Devotion II: More Tales of Epic Fantasy; Paper Blossoms, Sharpened Steel: Tales of Far-Eastern Fantasy; and Vipers the sequel to Lawrence C. Connolly's supernatural thriller, Veins. Horner has dozens of ideas stockpiled for more themed anthologies and looks forward to running a Fantastical Visions Writing Contest every year. The main line of books includes single-author collections and novels. "We've talked to a number of talented individuals we would like to publish," Horner says, "but we cannot move forward without proper funding."
The Kickstarter campaign can be found at http://kck.st/aAvMbZ. For more about FE's titles, please visit their website at http://www.FantasistEnt.com.
About Fantasist Enterprises:
An independent press specializing in fantasy and horror short fiction anthologies, novels, art, and music, Fantasist Enterprises was founded in 1999. Publisher and editor-in-chief, W. H. Horner, is also a freelance editor, an adjunct faculty member with Seton Hill University's MFA program in Writing Popular Fiction, and is the founder and director of the First Writes, a creative writing critique group based in Wilmington, DE.
Tags | dark-fantasy, modern-fantasy, small-press