Posted on October 21, 2010 by Monica Valentinelli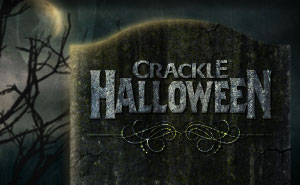 Can't wait for Halloween? Love scary movies as much as I do? Here's a way to watch horror movies for free!
Get a head start on celebrating all things spooky by checking out the broad selection of free horror movies for Halloween at Crackle.com. Every year this legal, free movie site hand-picks a special Halloween collection of horror flicks for you to enjoy.
In addition to their broad selection of free horror films, this year Crackle.com's Halloween movie collection includes over twenty-five movies. If films like Bram Stoker's Dracula or The Cavern don't creep you out, then there's also five original shows like 30 Days of Night: Blood Trails, too.
Other titles in their free Halloween movie collection include The Blob remake, Mary Reilly and Happy Birthday To Me. I got the chance to write about Mary Reilly this week; if you're curious about this interesting perspective on The Strange Case of Dr Jekyll and Mr Hyde, be sure to read my post entitled, A Fan's Guide to Scary Movies: Mary Reilly.
As a huge horror and dark fantasy anime fan, I'd also like to mention that Crackle.com has a wide selection of free horror anime in their Anime Overdrive collection, too. There's a lot of classic horror anime in the mix; it's a great representation that offers something for every anime fan.
So, if you're up for some free horror movies, be sure to check out Crackle.com's Halloween movie collection or browse through their site. You'll never know what you'll find at Crackle. There's a lot of gems in the mix that you can't legally find online for free anywhere else.
Tags | halloween, horror anime, horror-movies, modern-horror, sci-fi-horror