Posted on November 26, 2010 by Flames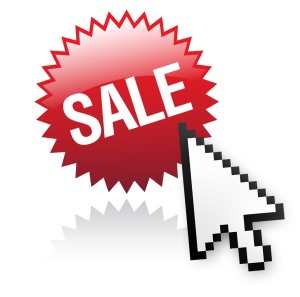 The day after Thanksgiving can be a virtual nightmare for many shoppers, but yours doesn't have to be.
We've made sure our Flames Rising RPGNow Sale is up-to-date and we've got a few other deals we recommend checking out. So grab your pen and pay attention!
This year's deals are a little unusual because retailers have extended sale dates. Some sales, like Amazon's Black Friday Deals are going on through the end of the week, so be sure to visit the sales page for details.
br>
br>
33% Off all Games by Goodman Games
br>
Goodman Games
, who publishes
Age of Cthulhu
and the
Eldritch
RPG, is having a HUGE sale on all their products. Several games and supplements are less than five dollars; perfect for the cultist in your family.
Visit the 33% Off all Goodman Games Sale at the FlamesRising.com RPGNow store.
br>
br>
Kindle Give-a-way and $1.00 Sale from Adamant Entertainment
br>

Next up we'd like to mention the massive $1.00 sale and Kindle give-a-way from Adamant Entertainment. That's right. ONE DOLLAR for any digital download they have in their store. As part of their customer appreciation, Adamant will also be giving away an Amazon Kindle to one randomly-selected customer, too!
Buy any Adamant Entertainment download for $1.00. You are automatically entered to win their Amazon Kindle give-a-way.
br>
br>
Save 20% on Music by Nox Arcana
br>
Nox Arcana
is offering you the chance to download their music at twenty percent off through DriveThruHorror.com. You may recall we've reviewed several of their music collections including
Blackthorn Asylum
,
Shadow of the Raven
,
Phantoms of the High Seas
and
Blood of Angels
. Find out why Nox Arcana is a fan favorite here at FlamesRising.com.
Shop for Nox Arcana Music on DriveThruHorror.com. Enjoy twenty percent off!
br>
br>
Exalted 2nd Edition 20% Off!
br>
Have you played
Exalted
from
White Wolf Publishing
? Now you can play the game described as a "
time of legend
" by picking up the second edition for twenty percent off the cover price. For more shopping ideas, be sure to read some of our
Exalted
supplement reviews including
Manual of Exalted Power Abyssals
,
Exalted Storyteller's Companion
and
Manual of Exalted Power: Dragon-Blooded
.
Buy Exalted 2nd Edition at RPGNow.com at twenty percent off the cover price.
br>
br>
Other Places to Shop for Online Deals
br>
Here's a few other places you can check out for some horrifyingly good deals:
Gobble Up Cthulhu from Chaosium – Need a little more Cthulhu in your life? Chaosium has a twenty-five percent off sale on several titles including Masks of Nyarlathotep and Cthulhu Invictus.
br>