Posted on January 21, 2021 by Monica Valentinelli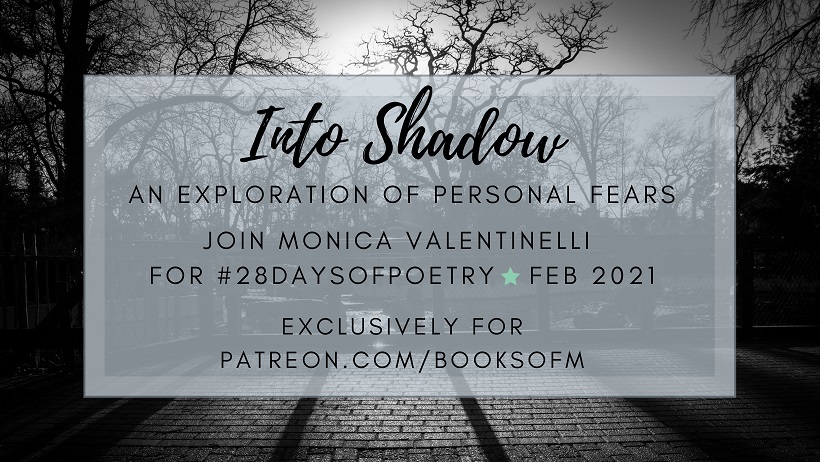 Earlier this month, author Monica Valentinelli announced she's drawing on her anxiety and personal fears to write poetry every day in February. In her #28DaysofPoetry challenge, she'll post a poem each day for her patrons on Patreon. Patrons can back this project, dubbed Into Shadow: An Exploration of Personal Fears, for $2. They'll get exclusive access to the poems all month long.
"My philosophy about exploring darkness is that I firmly believe there's a tiny pinprick of light even in the most opaque shadow. I don't believe in fatalism," writes Monica on her Patreon. "I hope–after you reading this very personal exploration–some of that light will resonate with you, too."
Click here to become Monica Valentinelli's patron and back this project.
For more information, you can read Monica's newsletter announcement and the Into Shadow: An Exploration of Personal Fears overview on Patreon. Or, visit her website at booksofm.com.


Tags | dark-fantasy, horror, poetry