Posted on January 23, 2009 by Matt-M-McElroy
A powerful and infinitely sinister force is conspiring to reunite the Shards of Alara. This reunification will come with a deadly price – sheer chaos, as realities begin to overlap. Thus begins the Conflux.
Wizards of the Coast is releasing a new expansion to their popular Magic: the Gathering game. In addition to Puzzles, Launch Parties and other events, the company has handed out a few preview cards to show off.
Here at Flames Rising we are happy to reveal this new card: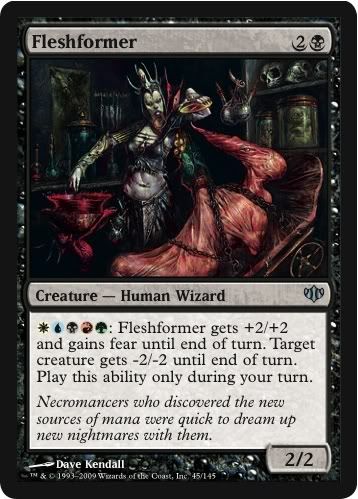 Stay tuned to the Magic: the Gathering website for more previews, news and other updates.
In additional to the new cards, be sure to check out the new novel by Ari Marmell called Agents of Artifice.
It is the dawn of a new age in the Multiverse. The balance of power is shifting and Agents of Artifice brings readers to the heart of a planeswalker struggle…
Pre-Order Agents of Artifice today at Amazon.com.
Tags | card-games, magic, wotc