Posted on December 30, 2022 by Monica Valentinelli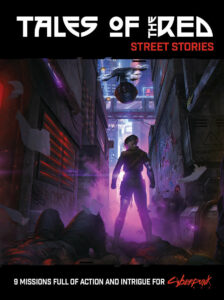 Hello, Flames Rising readers! On Saturday, January 7th, I'll be teaching a new class called Emotional Self-Care for Creatives. Also in January, I've got an essay about the witch hysteria in Apex Magazine along with a new project I'll announce via BooksOfM on Patreon.
This year, I taught a lot of gaming-related classes through the Rambo Academy for Wayward Writers. If you get an opportunity to take one of Cat Rambo's classes or check out her books, please do so! You can check out one of her recent stories online; read "The Woman Who Wanted To Be Trees" on Slate.com. Cat is a rare gem who builds community in an empowering way, and she's an important part of the speculative fiction community and publishing landscape.
Thanks for sticking with me in 2022. If you've got your own end-of-year blog posts, please link to them in the comments. And Happy New Year!
Published Games in 2022
I am pleased to announce that two of these games topped DriveThruRPG.com's best-seller's lists in 2022 according to Geek Native. Congrats to all who worked on these games with me!
HUNTER: THE VIGIL SECOND EDITION, 2022, Onyx Path Publishing/Paradox Interactive – Number One Best-Selling Horror RPG of 2022 and the Number One Best-Selling Modern Era RPG of 2022!
ONE NIGHT IN THE CATACOMBS, 2022, BooksOfM
TALES OF THE RED: STREET STORIES, 2022, R Talsorian Games – Number One Best-Selling Science Fiction TTRPG of 2022!
LEVEL 1 Volume 3, "One Night in Bain House," 2022, 9th Level Games
DEAD MAN'S RUST, Scarred Lands 5th Edition, 2022, Onyx Path Publishing


Tags | ttrpgs, writingclasses