Posted on July 6, 2022 by Flames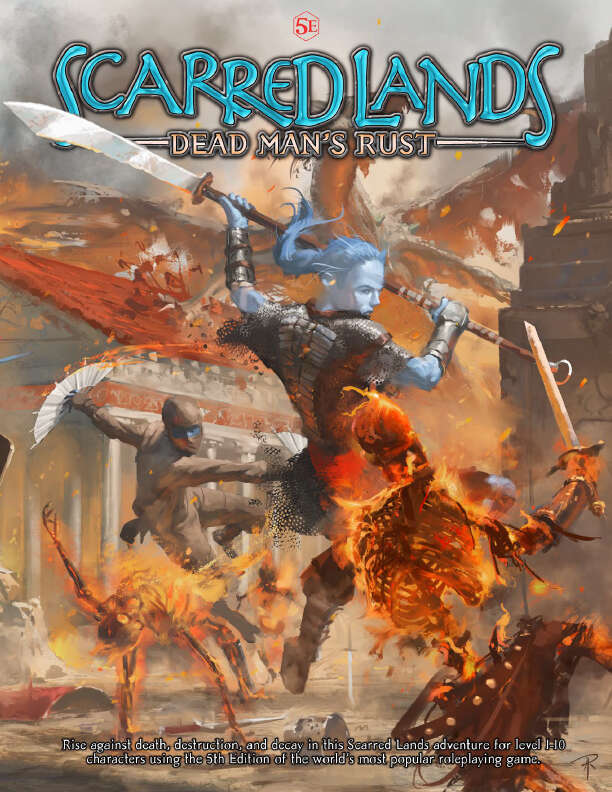 Death in the Forest of Blood
At the Night of Chronicles in the city of Leoni, the adventurers enjoy a wild revel. Opportunity arises when the aging bard Dradoki Bronzeleaf hires the party to escort him to the Broadreach Horizon. The perilous voyage takes the group through titanspawn infested lands, but should they survive, they arrive at the last bastion of uncorrupted wood in the Hornsaw Forest. There they meet the clans of the Broadreach elves and a century of hollow legionnaires dispatched to the Forest of Blood to offer aid and friendship.
But a dark shadow looms over the accursed wood. The necromancers of Glivid-Autel sew corruption and death throughout the Hornsaw Forest. Legionnaires, elves, and dwarves go missing. A horrific infection appears, seemingly targeting the legionnaires. The adventurers are called on to stand against these foul machinations that threaten peace, prosperity, and life itself across central Ghelspad. They may find allies in the Broadreach Horizon, the Gleaming Valley, and perhaps even the bloody canopies of the Hornsaw Forest, if they are brave enough to answer the call to adventure!
Dead Man's Rust is a mega-adventure for fifth edition fantasy, set in Onyx Path's Scarred Lands setting.
It includes:
– A complete campaign taking characters from level 1 to 10
– Detailed write-ups of four major locations in central Ghelspad: the Broadreach Horizon, The Gleaming Valley, the Hornsaw Forest, and the necromancer's stronghold of Glivid-Autel.
– New playable options including races, subraces, and subclasses
– New monsters, magic items, and more!
Scarred Lands Dead Man's Rust is now available in PDF and Hardcover formats at DriveThruRPG.com
Tags | dungeons & dragons, onyx path, scarred lands