Posted on December 9, 2019 by Flames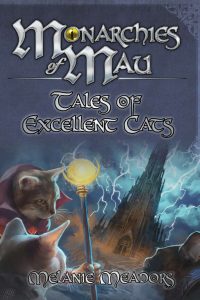 Onyx Path Publishing announced two expansions to the Canis Minor and Storypath Nexus community content programs available on DriveThruRPG. Announced in conjunction with Pugsteady, the Canis Minor expansion now includes fiction for Pugmire and Monarchies of Mau through Canis Minor. The Storypath Nexus program, which currently includes Scion, is now open to independent creators interested in producing Trinity: Continuum and/or Trinity Continuum: Æon content.
Onyx Path Publishing currently manages three community content programs that:
* Offer a self-publish service for tabletop RPG material
* Allow content creators to set the price for material they publish. They receive 50% of the revenue.
* Grant access to templates and art packs to help content creators make their work look as professional as official releases.
* Give opportunities to develop new content as additional supplements are released.
The new expansions introduce new opportunities for independent creators to write and produce materials for the games they love. Onyx Path Publishing's programs, which are available on DriveThruRPG.com, include:
* Slarecian Vault for Scarred Lands: www.drivethrurpg.com/cc/19/Slarecian-Vault
* Canis Minor for Pugmire, Monarchies of Mau: www.drivethrurpg.com/cc/17/Canis-Minor
* Storypath Nexus for Scion and Trinity: www.drivethrurpg.com/cc/26/StoryPath-Nexus
Additional expansions to these existing programs will be announced in 2020. For more information about Onyx Path Publishing's games, visit www.theonyxpath.com.
br>
br>