Posted on October 9, 2020 by Flames
Rich Thomas, founder and Creative Director of Onyx Path Publishing, announced the launch of a new World of Darkness Anniversary Edition Kickstarter for the deluxe printing of Ghost Hunters.
World of Darkness: Ghost Hunters presents paranormal investigation from a mortal's perspective. Chapters cover skeptical ghost hunters, well-organized groups, natural mediums, and their families and the equipment they use to uncover the "truth" that ghosts are real. In the World of Darkness, however, paranormal investigators may unwittingly stumble across any one of its other denizens, putting themselves (and the creatures they encounter) at risk.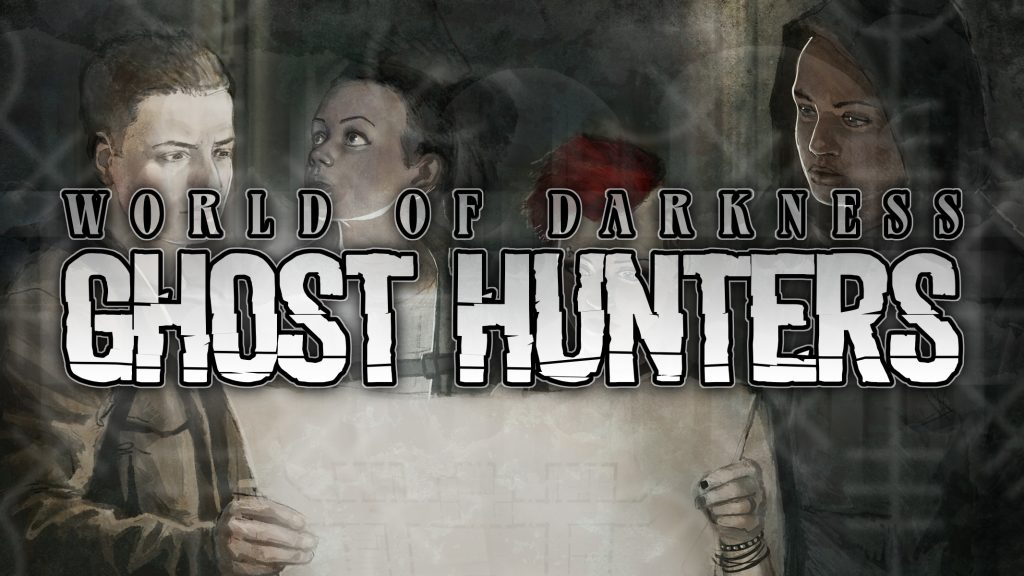 Whether they're the protagonists of a chronicle or the antagonists pursuing a wraith or one of the Kindred, ghost hunters introduce a new way to tell compelling stories using the 20th Anniversary World of Darkness games.
"I'm truly excited to see how – for the first time in over 30 years – players get on with taking on the roles of vulnerable, but intriguing, curious, and willful mortals in the World of Darkness." said Matthew Dawkins, the World of Darkness Line Developer for Onyx Path Publishing. "Ghost Hunters is a big departure from most World of Darkness sourcebooks, putting you in the roles of everything from government-sponsored exorcists to reality TV crews trying to find proof of the supernatural. This book is loaded with player resources, Storyteller hooks, and setting artifacts. Even better, it pairs with any of the World of Darkness core rulebooks!"
The manuscript for World of Darkness: Ghost Hunters has been completed, and chapters will be released during the Kickstarter to backers. This supplement is compatible with core rulebooks for all five 20th Anniversary Edition games and is not a stand-alone rulebook.
Delivery is planned for May 2022 to account for stretch goals and deluxe printing which features: a deluxe cover, embossed symbol, silk ribbon bookmark, and 130+ full color pages. Standard digital and print editions will be released following fulfillment of the Kickstarter.
Find out more information and support this project at Kickstarter.com!
Tags | ghost stories, onyx path, world-of-darkness