Posted on September 11, 2019 by Flames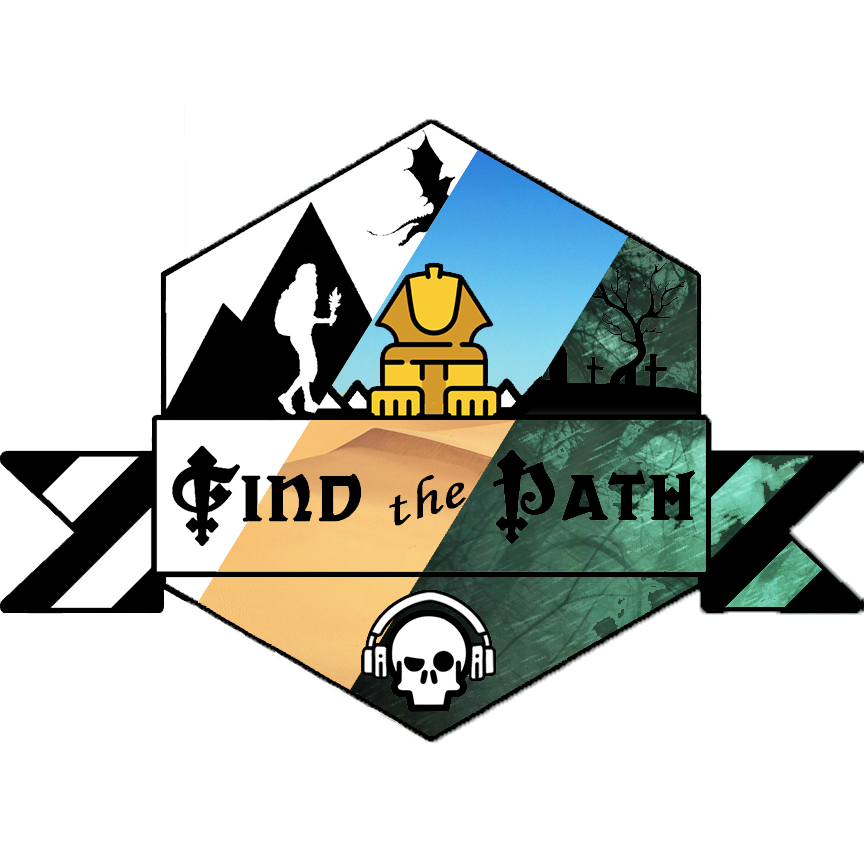 Paizo is pleased to announce that Find the Path is now an officially licensed partner! They have been producing an actual-play podcast of the Mummy's Mask Adventure Path since May of 2018. Now, they are expanding to provide a podcast of the Tyrant's Grasp Adventure Path, exclusively to subscribers via Patreon at patreon.com/FindthePath.
"Tyrant's Grasp is an important story connecting Pathfinder editions. It is a grand finale for the first edition and sets the stage for events to unfold in the Age of Lost Omens. We are excited to have Find the Path bring it to life and make it accessible to players both new and old," said Jim Butler, Paizo's VP of Marketing and Licensing.
"We've been playing Pathfinder Adventure Paths together for going on seven years, so it's unbelievable to get to partner with Paizo. One of the important things that Find the Path brings to the Pathfinder community is the idea that you don't have to be a professional actor or comedian to have fun playing this game and that there's a place at the table for everyone," said Jessica Peters, Partner at Find the Path Ventures.
Mummy's Mask Adventure Path
The adventure begins in the Osirion city of Wati, where a lottery is being held for intrepid explorers who want to investigate the Necropolis. A criminal-turned-monk, a black marketeer, a priest of Horus, and a painter join together as the Doorkeepers of the Duat to see what secrets the Half-Dead City holds for them. Can the Doorkeepers uncover the mysteries of the Necropolis and save not just Wati, but all of Osirion? Listen to find out.
Mummy's Mask play episodes release weekly on Tuesday morning. Mummy's Mask After Party episodes release on the Saturday morning following every third play episode.
Tyrant's Grasp Adventure Path
In this Patreon-exclusive podcast, the Find the Path crew plays through Paizo's Tyrant's Grasp Adventure Path. Five normal, everyday people find themselves pulled into an adventure where the fate of Ustalav, and perhaps the world, is at stake. The adventure begins in the small town of Roslar's Coffer where a woodworker, a barmaid, a rancher, and a cemetery caretaker are preparing for the yearly Remembrance Moon festival celebrating those who gave their lives defending Lastwall. Just as the festival begins, our four heroes see a flash of light and awaken entombed in a crypt. Now they must figure out a way to get home before all is lost!
Tyrant's Grasp play episodes release every two weeks on Monday morning. Tyrant's Grasp Post Mortem episodes release on the Friday morning following every third play episode. The first three episodes are accessible by everyone to sample!
To learn more, visit findthepathpodcast.com
Tags | paizo, pathfinder